Call of Duty Modern Warfare Season 3 & Warzone update got live yesterday. The new patch 1.19 brought a myriad of new content to the game. Warzone received a lot of bugs fixes.
But Warzone fans & player base were not happy with the update, as it removed the trios mode from the game. Call of Duty Warzone forums were filled with the players requesting the return of Trios mode.
Well, it seems like their requests have been heard as Infinity Ward took the route of Twitter to confirm that a playlist update is rolling out on all platforms & Trios has been added back to the game. Have a look at the official statement down below.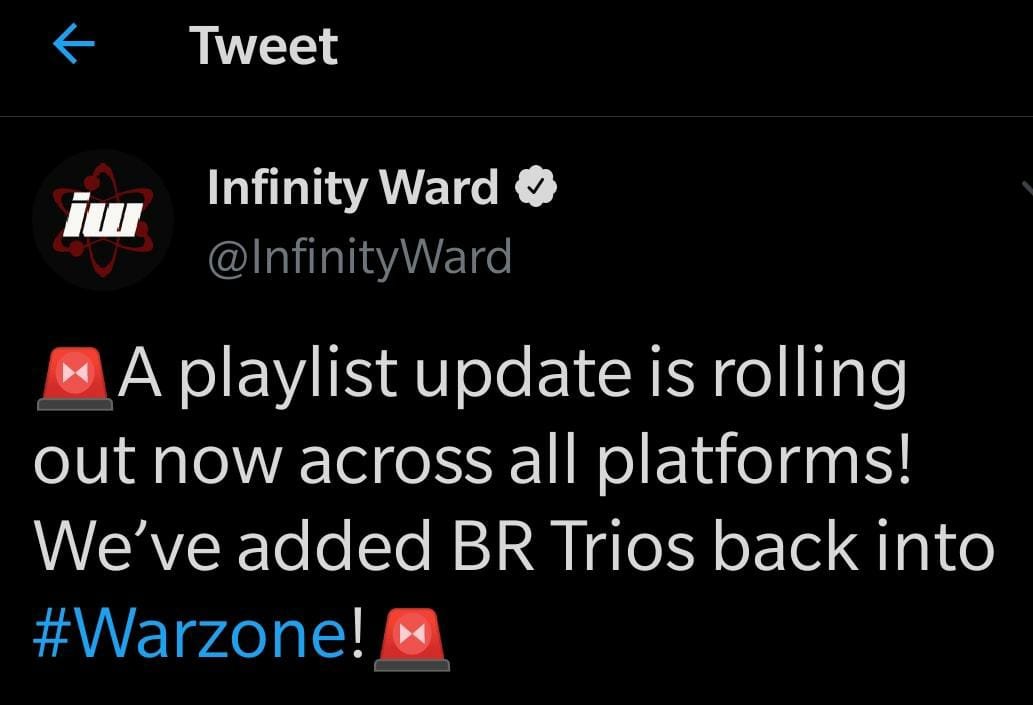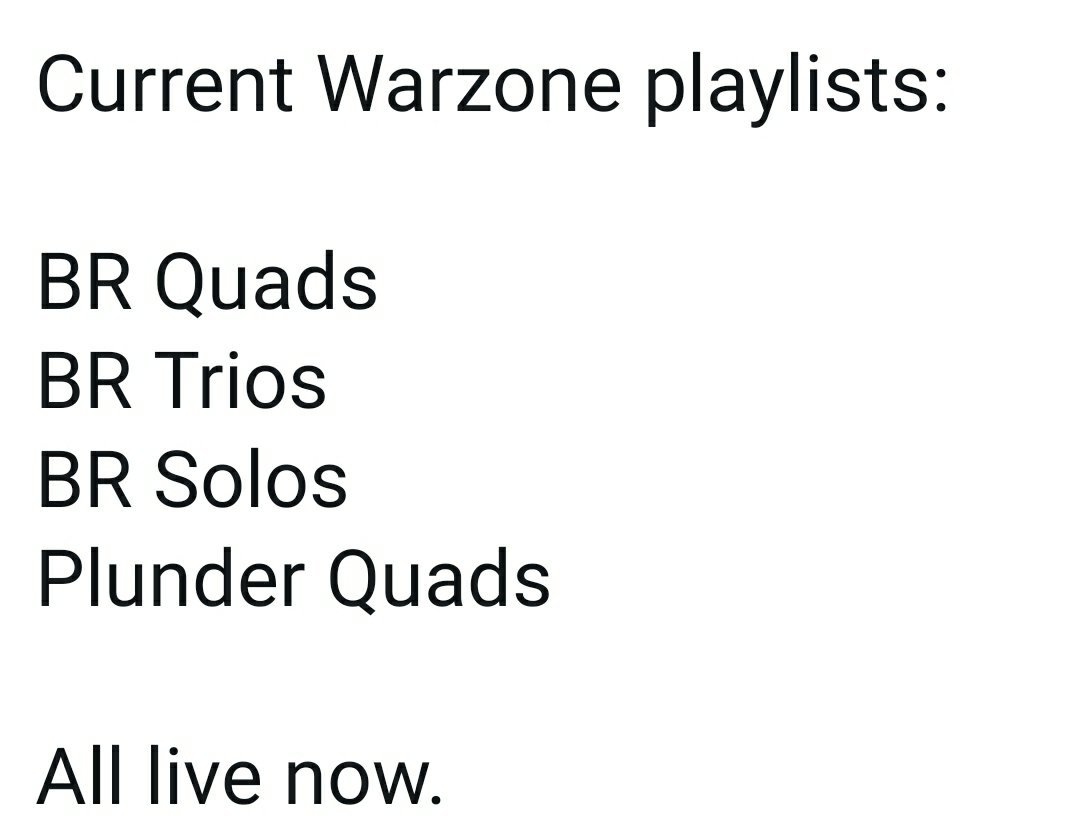 Warzone bug fixes which arrived for with the yesterday's update can be checked below.
We now tell you how far away you are from your teammates while in a match
Fix for the gas mask animation interrupting and blocking players from deploying their parachute
Various exploit fixes
Fix for a bug where players were unable to revive teammates after getting interrupted during the initial revive animation
Fixed a bug where players could be killed by vehicles without being near the player
Fixed an issue that could display the incorrect rank on screen after the player's game application had been suspended and reopened
Fixed an issue where deploying a Recon Drone would use the VO lines for a Personal Radar. That VO was also heard by all players on the map. This has been fixed
Fix for a bug where players could become invincible if they become downed while switching seats in a Tac Rover
While spectating a player in the Gulag, the option to redeploy your teammate would appear on screen, even though they cannot be redeployed. This has been fixed
If a player spectates the winning team of a BR match, the After-Action Report will display the winning team's score in the scoreboard tab. This has been fixed
Fixed a bug where placing a Shield Turret on a teammate could kill them