Infinity Ward recently rolled out the new patch update for COD Modern Warfare and Warzone. The new patch update brings season 3 content update and playlist update for both Warzone and Modern Warfare. Well, the majority of fans were excited about the new content update while some were frustrated by Infinity Ward's decision to remove battle royale trio mode.
The new update brought the playlist update, removed trio mode and added the BR Quad mode. Well, fans were definitely angry with the decision and reacted to this decision on various social media platforms. Earlier, in a post, we covered the fans' reaction to the removal of the Warzone Trio playlist. Make sure to check it out too.
---
---
Well, talking about the current status, Infinity Ward just posted on the official Twitter account and mentioned BR Trios are back.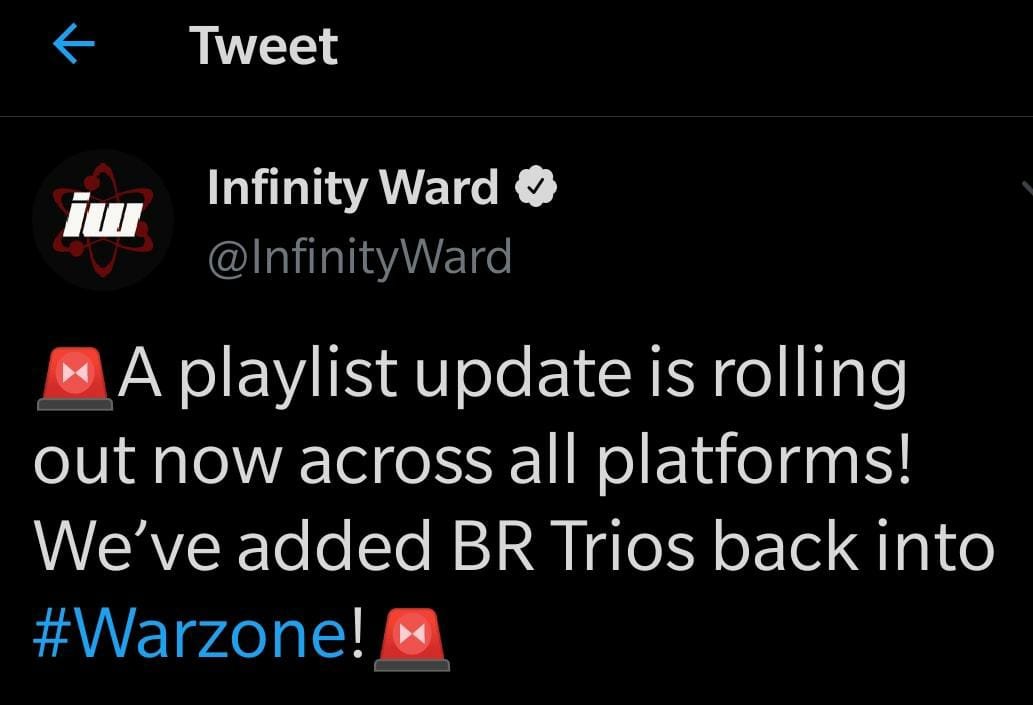 A new playlist update has gone live for Call of Duty: Warzone which brings back "fan-favorite" Trio playlist back to the battle royale mode.
But, it looks Infinity Ward is going to face some criticism again. As it looks the Quad playlist in Warzone has been removed. 100 Thieves' content creator, Jack "CouRage" Dunlop, just tweeted and mentioned that Quad playlist is not available. "I was loving quads," he added.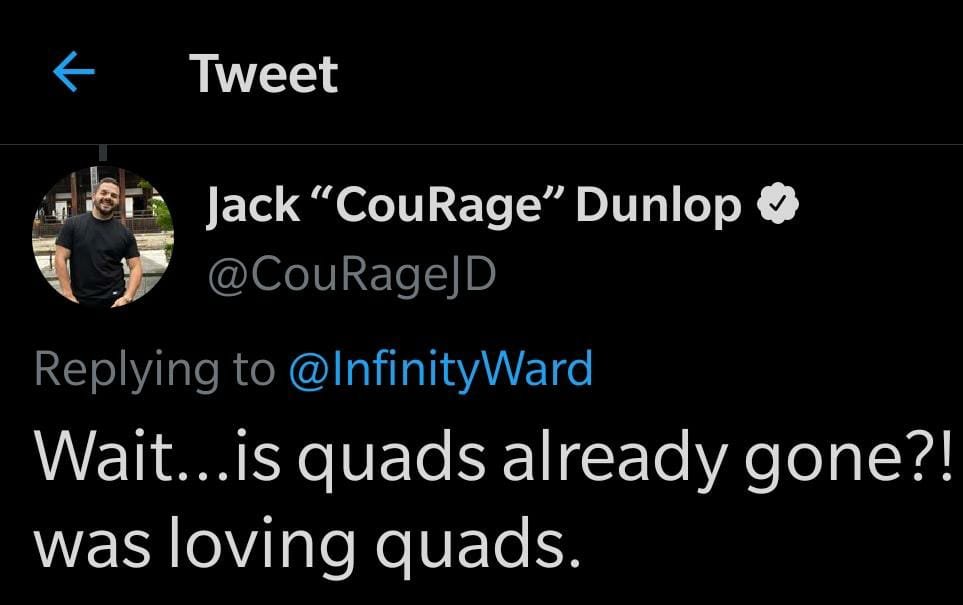 [Update]
Other users confirmed that the Quad playlist is still available in Warzone.