When it comes to Football simulation games, FIFA picks the top spot. EA is releasing FIFA games since 1993 and its mobile version was launched in 2016. FIFA Mobile has further increased the popularity of the game.
In Season 4 of FIFA Mobile, a new program called Starpass was launched. It allows players to unlock Star Pass Rewards by completing daily & weekly quests by earning Star Score and purchasing Gold Star Pass. Star Pass refreshes every 4 weeks.
But a lot of complaints have piled up on the EA forum regarding the purchase of Star Pass. Well, many players who made the purchases in the last week have not received their Star Pass yet. If you are facing a similar issue, fret not as EA_Community Manager (Jason) has confirmed that they have sent out the Star Pass to the players that purchased it, but did not receive it when there was an issue.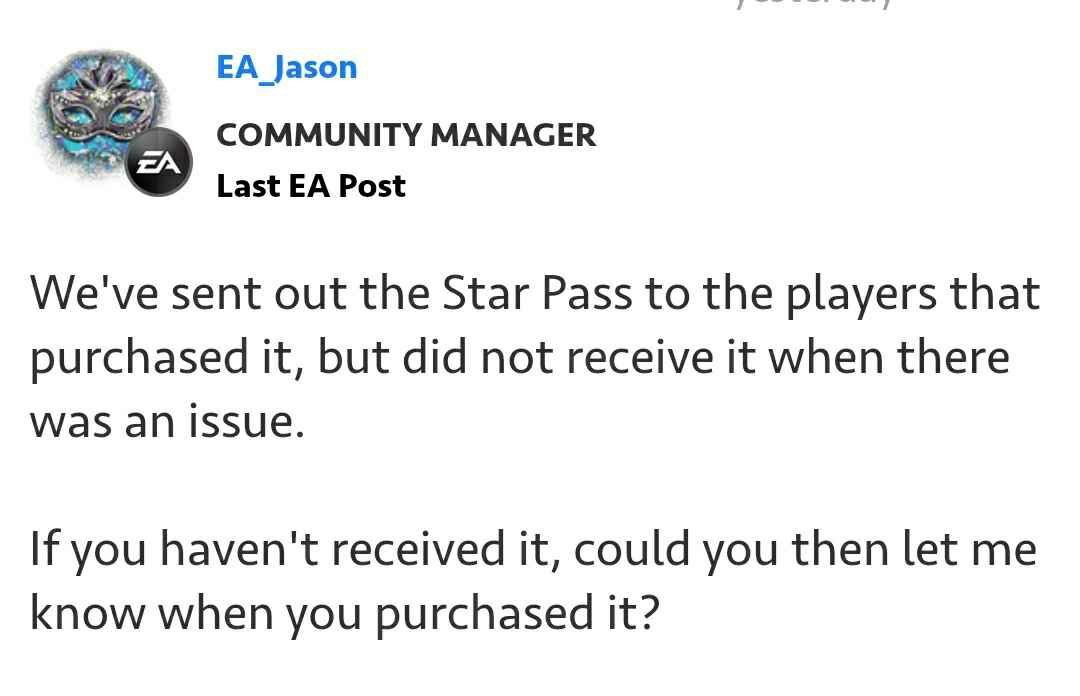 If you still haven't received the Star Pass yet, you can contact EA_Jason, he will resolve your issue. Rest assured, we are keeping a tab on all the developments & will update you with more information whenever it arrives.