Call of Duty: Vanguard and Call of Duty: Warzone are both popular online multiplayer games. Likewise, they are both games from the Call of Duty franchise. The two games retain the legacy features and gameplay that made the series an iconic first-person shooter. Call of Duty: Vanguard is also the 18th installment in the overall Call of Duty series. It is a sequel to the previous World War 2 era game in the franchise, Call of Duty: WWII. On the other hand, Call of Duty: Warzone is a battle royale-style game in the Call of Duty franchise. Similarly, Warzone is produced by the video game development studios Infinity Ward and Raven Software, as well as the publisher Activision. Both games are available on various platforms, such as Microsoft Windows, PlayStation 4, PlayStation 5, Xbox One, and also on Xbox Series X/S. This article is a guide to let you know how to use text chat in both games.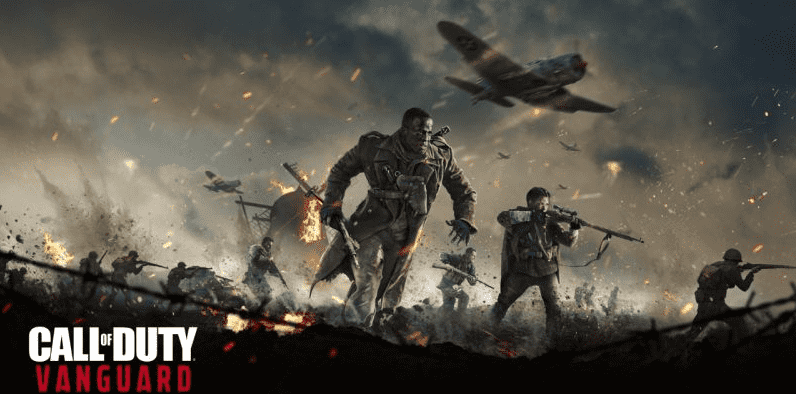 Text Chat in Call of Duty Vanguard and Call of Duty Warzone
Multiplayer games like Call of Duty Vanguard and Call of Duty Warzone require good communication between teammates to win matches. Likewise, the games are competitive shooters that require tactical gameplay and coordination. Thus, a lack of proper communication can be a major problem in such games. Both Vanguard and Warzone feature voice chat communication with multiplayer teammates. Additionally, there is a text chat communication option available for players to use. In cases when friends are in a match playing and also on other platforms, the text chat option helps players to text their friends while they are playing in a match.
Here is a guide to help you understand how to use text chat:
The following guides apply for(to) both Call of Duty Vanguard &(and) Call of Duty Warzone.
On PlayStation:
Pressing the touchpad on your Sony Dualshock controller while in the lobby takes you to the game's text chat. Using the L1 and R1 buttons lets you navigate between text channels. There are different channels that you can choose from including a Party channel, a Clan channel, and an in-game friends' chatbox.  Once you're in a text channel, pressing the X button on your controller brings up the text box, and pressing R2 lets you send the message.
On Xbox:
In the lobby, you can press the view button to enter text chat and use the bumpers to change channels. Likewise, when in-game, you can hit the menu button and then the view button to enter text chat.
On PC:
It is very simple to use text chat on a PC. All you have to do is move the mouse pointer to a chatbox. Once in a chatbox and on a specific channel, you can use your keyboard to send a text chat.