Coronavirus has halted the world completely & put many nations into the lockdown. The number of Coronavirus cases is constantly increasing in many countries, and many precious lives are getting lost to this dangerous disease.
Well, as governments of many countries have asked people to stay homes. The activity of gamers has increased & its reflection can be seen on the Steam & Twitch charts.
Well, this unprecedented increase in the number of players has put a lot of strain on the game servers, especially for Call of Duty. On many occasions, servers issues have been reported by Call of Duty players in the past 5-6 days.
Well, once again the game servers are down & players are facing connectivity issues. Activision has taken the route of Twitter to confirm that they are investigating the connectivity issues. Have a look at the official statement down below.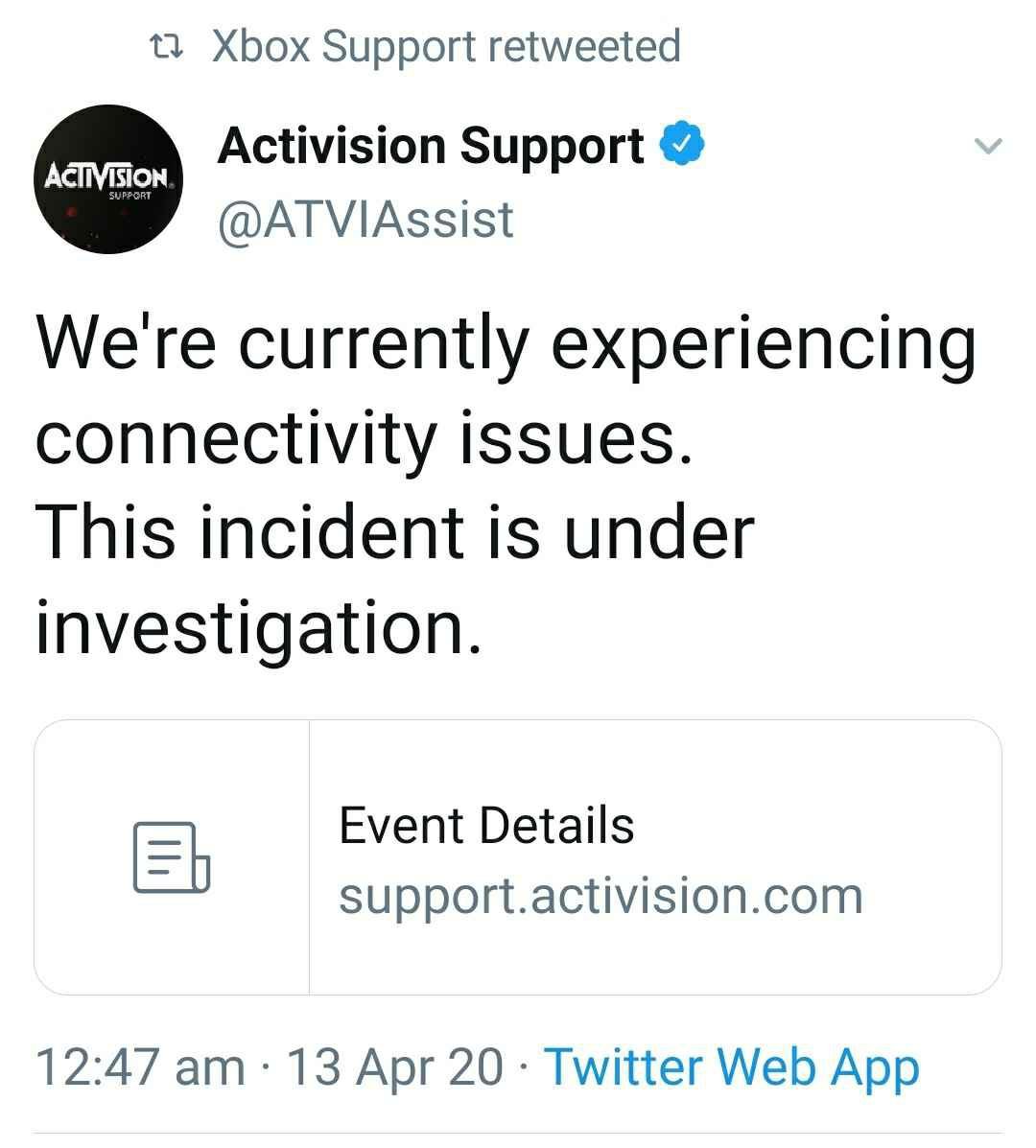 Rest assured, we're keeping a close eye on all related developments, and will update the story with relevant info as and when we come across any. So in case, you're encountering the issues discussed here, stay tuned for updates.