Season 9 of Call of Duty is up next in the line and fans are eagerly waiting for its arrival. We are sure, by this time you must have heard about the weapon customisation system overhaul being brought to the game. For those uninitiated, Activision is replacing the original weapon customisation menu with a better optimised Gunsmith update.
We have already talked about it in the past, therefore you can click here to learn more about it. Now that we're on the same page, today we wanted to take a look at some guns in the game that would make for a solid loadout. The Gunsmith menu is going to allow players to deeply customise their weapons. But with so many guns to chose from and only limited XP cards, which gun should you fully upgrade first? To answer this we have picked our top 10 favourite weapons that we think you should max out first.
The following list is divided into 5 classes. Namely assault, SMGs, snipers, LMGs and shotguns. With no particular order, let's start with the it.
Assault Rifles
Probably the most versatile weapon class in COD Mobile, assault rifles provide an overall balanced addition to your loadout. So, which guns should you pick? In our opinion, you should go with :
KN-44 is already in the top 5 best assault rifles available in the game. It provides a decent fire rate and high damage to result in high DPS dealt to enemies. With one of the best iron sights in the game, and a ton of new attachment options coming in the future, KN-44 is a viable option for your build.
The DR-H is already a solid gun to begin with. It offers a decent fire rate with a very high damage output which can be further juiced up with the exclusive OTM attachment. Currently, the only downside to this weapon is its small magazine size. But we expect some great mag attachments in Season 9 Gunsmith.
The ICR is the most balanced assault rifle in the game. It has practically non existent recoil and a decent range. It may lose to some SMGs at close range but this can easily be fixed by wisely using your attachment combinations. We also suggest increasing its range as it's damage drops slightly with distance.
Sub-Machine Guns
Fierce at close range with their high fire rate, SMGs are an important piece of your loadout. But which one should you pick for the job?
In Season 8, the QQ9 existed under the shadow of guns such as RUS and Cordite. However, with a big nerf coming to the latter in Season 9, things are looking pretty fair for QQ9 now. It is a good option and one of the best close range weapons you can equip.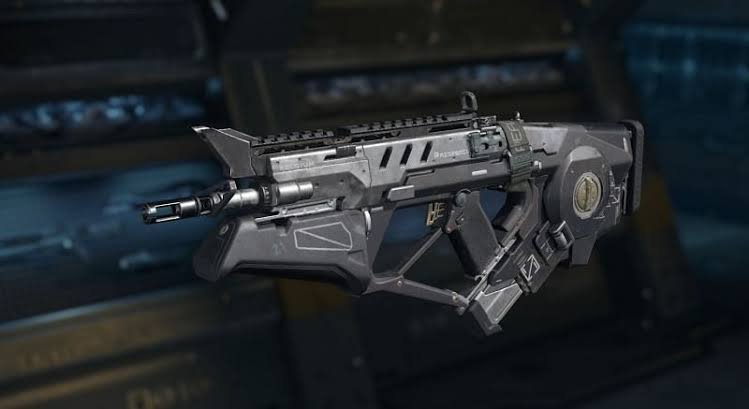 As seen in the Garena version of COD Mobile, this gun might come with a magazine downsizing in the global version. However, a damage buff is also due for the Razorback which will balance it well. Thus, making it a viable pick.
Sniper Rifles
Sniper rifles has always been a trustworthy option for long range maps such as Crossfire and Meltdown. Going into Season 9 Gunsmith, following are the sniper rifles you should focus on :
In season 9 Gunsmith, you will find a new attachment for this gun called Stopping Power. It is supposed to up the damage of this gun making it a more lethal firearm. We suggest investing in mobility and ADS attachments as Locus is going to become one shot even to the lower body with the Stopping Power attachment.
Of all the snipers in the game, DL Q33 has the slowest ADS speed. However, with its already high damage all you have to do is focus on fixing the above mentioned issue and this gun should serve you well.
Light Machine Guns
Based on our liking, we suggest upgrading the following LMGs going in Season 9 :
A new magazine attachment is in line for the RPD which will increase its capacity to 200 rounds. However, that won't be necessary as this gun had a high damage output and it's a laser at long ranges. Equip some mobility attachments and you are good to go.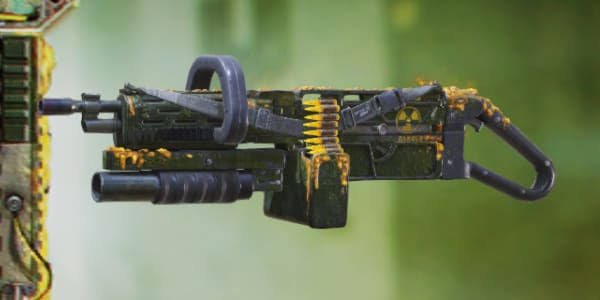 Introduced in Season 7, the Chopper is a unique LMG which is fun to use. The developers have now added the option to ADS on this gun which will be seen in Season 9. Therefore, upgrading this should be a viable option.
Shotguns
At last but not the least, Shotguns. In this category, we would suggest upgrading the KRM-262. This gun already had a pretty decent range and an easy hip fire mode. Play around a little bit with it in the Gunsmith menu and find your sweet spot for it.
Hence, with that we would like to conclude our list. We hope you agreed with our choices and look forward to experiment more on your own in Season 9.