Season 8 of Call of Duty Mobile is just underway and it looks promising and exciting. Although there is still a lot of time ahead of the season 9's release, we are already getting information about what's in store for us. A YouTube channel named "Mr.Ra1 Gaming" has provided us with a lot of leaks and information about season 9. So, without further ado, let us take a look at the leaks below.
New Weapons
The season 9 of COD Mobile is expected to introduce 15 new weapons which include:
ICR-1
BK57
LK24
KN-44
HBRa3
HVK-30
Locus
Outlaw
Chopper
HG 40
Pharo
Cordite
QQ9
HSQ405
KRM 262
New Maps
The Season 9 Test Server went live on 16th July and it has revealed that four new maps will be added to the game.
Pine – This map is inspired from Modern Warfare 2019.
Terminal –  This map includes airports and aircrafts and it looks very exciting.
Rebirth – This map will most likely be related to zombies.
Alcatraz – This will be the new battle royale map.
New Perks
Amped – This perk will give you the ability to take advantage of faster weapon swap and launcher reload speed (excluding swapping to pistols and melee). It will be available as a Green Perk.
High Alert – Your vision pulses when enemies outside of your view see you. Mark enemy and their equipment, scorestreaks by aiming down sights. This perk will be available as a Blue Perk.
Restock – This perk will be available as a Red Perk. It can recharge your equipment over 20 seconds and replenish 1 extra Combat Axe.
Overkill – This new Red Perk will enable you to equip two unique primary weapons at the cost of a secondary weapon.
New Scorestreaks
Season 9 of COD Mobile will include a new scorestreak called Shield Turret. This is a manual shielded turret that can be deployed on most surfaces.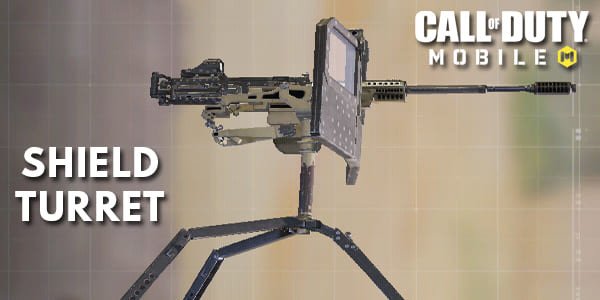 New loadouts
The new season will bring in 10 new loadouts. Themite is the new grenade for season 9. It has the ability to burn violently for a period of time upon impact. It sticks to any surfaces of wall and ground.
Operator Skill
Equalizer is the new operator skill for season 9. This skill will feature dual integrated machine guns with built-in suppressors for close combat.
For more information and details, you can take a look at  "Mr.Ra1 Gaming" YouTube channel by clicking here.