Are you a fan of Caliber, the online multiplayer shooter game that has taken the gaming world by storm? With the game being recently made available on Steam on 12th April, do you want to know what the future holds for this popular title in 2023? If you have been investing your time in playing this game and wondering what is next to come, look no further, because, in this article, we'll be diving into the 2023 roadmap details of Caliber and much more. From exciting new features to upcoming events and game modes, we'll give you a sneak peek at what's in store for Caliber players this year. So, get ready to gear up and join us on this journey.
Caliber has been gaining popularity among shooter game enthusiasts and for good reason. With its immersive gameplay and exciting features, it has managed to capture the attention of gamers around the world. The developers of the game have been hard at work, listening to player feedback and implementing improvements to make the game even better. What remains to be seen is the new content and feature that they will be bringing in the coming updates.
Caliber Game 2023 Roadmap details & more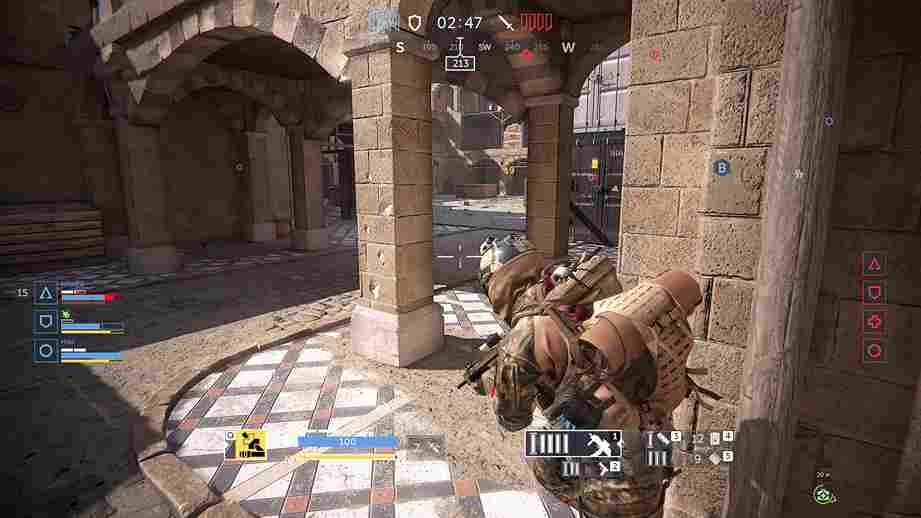 On April 6th, Caliber's official Twitter handle shared the game's roadmap, outlining a slew of new content set to be released in Q2, Q3, and Q4 of 2023. This roadmap is exciting news for fans who are eager for new updates and features in the game. From new maps to fresh game modes, the roadmap promises an array of exciting additions that players can look forward to. Keep reading as we will provide insights on what to expect from the game in the coming months.
Q2
For Q2, that is during the month of April and June, there will be four major additions to the game. Remember that the game was launched on Steam recently after being a standalone title for a couple of years, and with this increase in player base, the devs have planned to introduce the following content.
Seasonal Game mode: The Q2 update for Caliber is set to bring in a new seasonal game mode, although the devs haven't disclosed any further information.
BOPE New operator collection: A new collection is set to hit the game during the Q2 update.
Battle pass: The widely popular Battle Pass system will be brought into the game.
Victory Day Event: Finally, a special Victory Day Event will also be included in the Q2 update.
Q3
Q3 will probably be the most exciting time for the fans of the games. During the months of July and September, the game is set to receive an overhaul of updates and new additions to the game.
Gamepad Support: The addition of gamepad support, will enable players to use their preferred game controller to play the game on PC.
Spectator Mode: Additionally, a spectator mode will be added, allowing players to watch matches of other players and analyze their gameplay.
Custom Lobby: Another feature added will be the custom lobby, which will allow players to create their own custom games and invite their friends to play.
New PvPvE game mode: A new PvPvE game mode will also be introduced in Q3, which promises to add a new level of excitement and challenge to the game.
New theatre of war: Along with this, a new theatre of war will be added, offering a fresh and exciting battlefield for players to explore.
3D scopes: Finally, 3D scopes will be introduced, which will provide players with an immersive and realistic experience while using their weapons.
New Map: A new map is set to drop in the game but no details about it have been out yet.
New Legendary Outfit: While a new legendary outfit is confirmed, nothing about its appearance or any other details is made public.
New Story Missions: And finally, New Story missions will be added during the Q3 updates.
Q4
Moving on to the final quarter of the year, which falls between the months of October and December, the Q4 update for Caliber promises to bring a range of exciting additions to the game, including seasonal events, clan mechanics, player statistics, a new operator collection, and seasonal event content. Additionally, new story missions are going to be included as well. However, the details surrounding these updates have not been disclosed yet hence we cannot provide you with definite answers to what the new content will be like. It is possible that the developers are planning to release more details as we approach the release date of such updates.
Anyways, with that, we have reached the end of this article. We hope all your doubts were answered regarding the game and its roadmap for 2023. Stay tuned to Digistatement for all your gaming-related queries.
Read more,
Caliber Game Crashing to Desktop Issue: Is there any fix yet