Brawl Stars has become many a mobile gamer's favourite EE mobile game to play since its release in 2018, and the continuous new content updates and new features added in by Supercell have played a big part in this rise in popularity: as such, Supercell sees no reason to stop rolling out fresh new content for the game, as is apparent from their Jurassic Splash update that came out on the 15th of June. In this article, we will be taking a look at all of the new content that was added to the game, including two new Brawlers, Buzz and Griff. Right, let's get into it.
First, let's take a look at Buzz, a new brawler who is the lifeguard of the Velocirapids water ride and whose facial features absolutely check out with his personality as described by Supercell, "…he loves to enforce rules and tell people what to do or… rather what NOT to do.".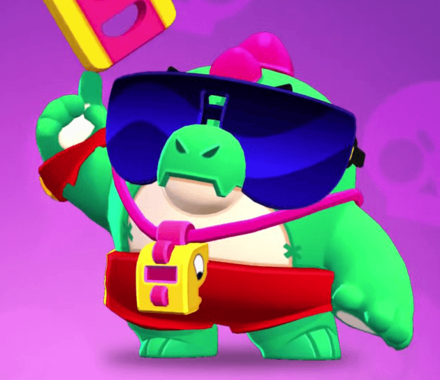 His main attack is the Buzz Off, which is a series of short-range attacks that goes from left to right. His Super Ability is called Torpedo Throw, where Buzz travels to his enemies by throwing a torpedo buoy and stuns enemies once he reaches them. It can be recharged passively from nearby enemy Brawlers, the range is visualized as a circle around Buzz.
Next up, let's take a look at Griff, who is Edgar and Colette's boss, and uses tips from their tips jar to attack enemies. Supercell describes him as "super greedy and not the most caring person, to be honest" and he definitely looks the part!
His main attack is the coin toss, where Griff tosses 9 coins at the enemy and they spread out the further they go. His Super Ability is called Cashback, where he fires banknotes like boomerangs and they deal more damage the further away your enemy is.
For all of the improvements added to the game, check out the full patch notes. For help with Supercell's two other popular games, Clash of Clans and Clash Royale, stay with digistatement! Cheers.