Borderlands 3 is one of the action role-playing video games that come under the first-person shooter genre. It was released in 2019 developed by Gearbox Software and published by 2K Games. It's available for most of the popular platforms like Windows, PS4, Xbox One, Google Stadia, and Macintosh. In spite of becoming popular, it faces many errors and issues. Borderlands 3 matchmaking not working error is one such error in the game. If you are facing this issue, we have some ways by which you can fix it!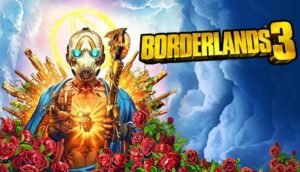 Borderlands 3
The plot of the game revolves around a group of four "Vault Hunters" who travel to the far-flung planet of Pandora in search of the Vault. The Vault is said to contain advanced alien technology and other priceless treasures.
The game allows players to explore the in-game world and complete both main missions and optional side quests in single-player or online cooperative mode, with the latter offering duels and competitive PVP matches in designated areas. Additionally, gameplay features include access to various weapons and shields that vary in type and statistics. It also features weapons with special elemental functions, each playable character having distinctive class types and unique abilities for combat, upgradable skills, and the use of two-person vehicles.
What is the matchmaking error in Borderlands 3?
Borderlands 3's matchmaking mistake comes out of nowhere. The countdown begins and the game ends with this error code, despite the fact that it finds other players for matchmaking. Moreover, users are fed up with it and have complained to the developers as well.
However, the cause has not to be identified by the developers. Currently, no patch update has been released for the same.
How to fix the matchmaking error in Borderlands 3?
There is no sure-shot solution available to this particular error and even the developers aren't sure of the exact cause of this error. We still have some solutions which you could try to fix this error at your end.
Method 1 Update Steam Client
make sure that the Steam client version is updated on your device.
Close the Steam launcher and close the Steam process from Task Manager as well.

It will ensure that the program isn't running in the background.
Method 2 Update the Game's Latest Patch
It is very essential to keep updating your game version always in order to get more features, improvements, and more stability.
Go to Steam client > Library > Click on the game from the left side and if there is an update available, it will ask you to update in a green button.
Method 3 Verify Game Files
Verify the game files from the steam, to do so, follow the step:
Open Steam > Library > Right-click on Borderlands 3 > Properties > Local Files > Verify integrity of game files.
These methods should help you fix the error from your end.