Blaster Master Zero 3 is an upcoming game that is loaded with the nostalgia for a bygone era of gaming: it features both side-scrolling platform adventures to traverse the world, along with a healthy dose of top-down combat action. Blaster Master is a long-running video game franchise in Japan, and the latest addition to the franchise promises to be a masterclass. The full characters list has already been revealed on the Blaster Master website, so let's take a look to see who's returning from the original Blaster Master games.
Jason, the main protagonist of the game, was captured by the Sophia force on the planet Sophia while he was travelling the galaxy looking for his partner, Eve, who was corrupted on a mission that they embarked on together. Jason has made it his ultimate aim to save her and return her to safety once again.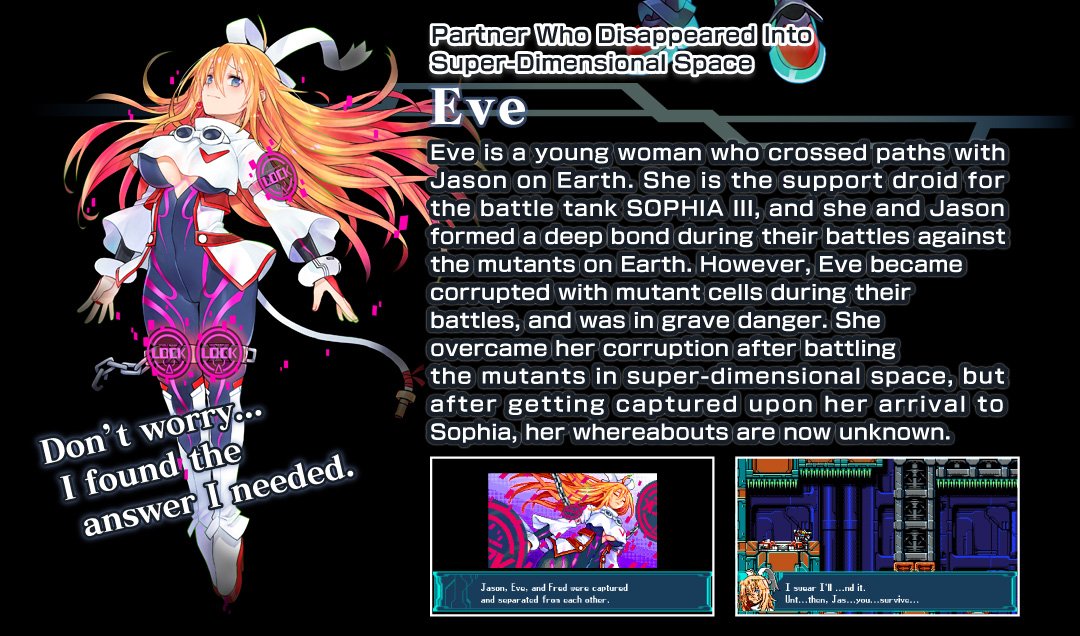 Eve was originally a support android for one of Jason's ships, the SOPHIA 3, but developed a deep affection for Jason during the battles they fought together on Earth against the mutant army. Unbeknownst to Jason, she has managed to stave off her corruption and has now disappeared in the planet Sophia after being captured by the Sophia Force, presumably.
Fred, just like Eve, was a support drone to the SOPHIA 3 battle tank, and has since developed a friendship with both Jason and Eve. His ability to create wormholes (yes, he's a silver frog that can create wormholes) comes in handy in their adventures, as you can imagine.
Kane, the original protagonist of the Blaster Master franchise, makes a return in this game, but as what might not exactly be a villain, but definitely, as someone who is going to actively hinder your progress in the storyline. Kane is the leader of the Sophia Force, the military that has captured Jason, and also in all likelyhood, Eve.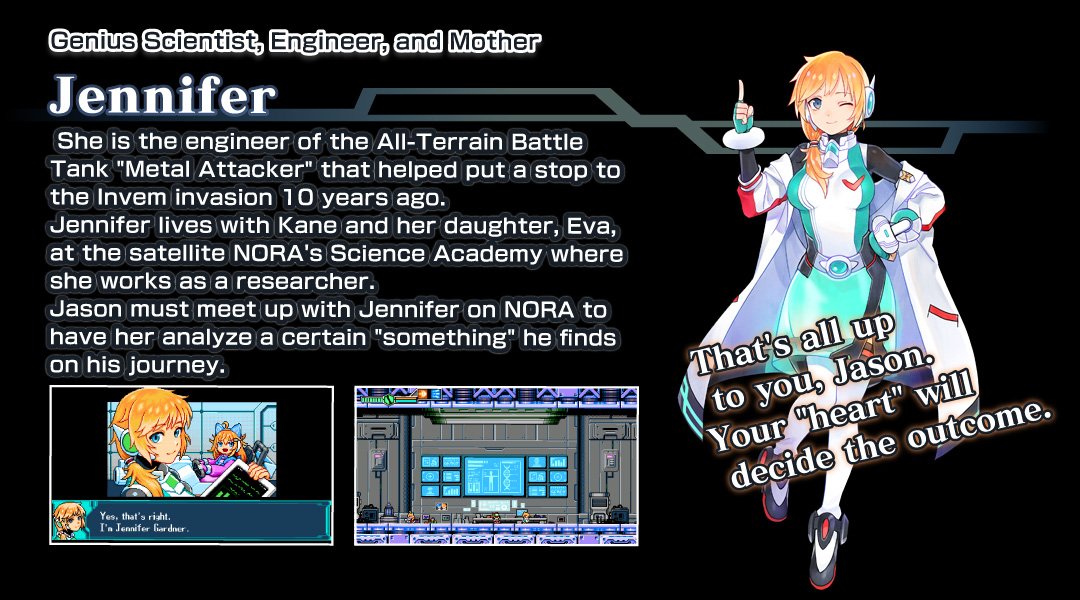 Finally, we have Jennifer, an expert scientist whose help Jason will seek to gain meaning from something he finds on his travels, probably a clue that could lead to him realizing that Eve is stuck on Sophia.
We hope you enjoyed this coverage of Blaster Master Zero 3, be sure to take a look at our other articles on Pokemon, the new Brawlhalla update, and the new Brawl Stars brawlers.