Yesterday, Shueisha has officially released the Black Clover chapter 264. Fans are happy as they finally got a chapter where Yuno is the center point despite Asta being there. The best moment of the chapter was everyone's expression after knowing the truth about Yuno. Nacht had already predicted something strange from him. Also, this chapter has shown a glimpse of the battle between William and Zenon. Despite having the mark of a traitor, he fought with Zenon and saved his squad mates' lives. This has made him a hero of the Golden Dawn. This chapter was also a bit emotional. But now, what will happen in the next chapter? Will Nacht allow the Elves force to join their raid?
This post will discuss the possibilities of the upcoming chapters, some spoilers, and the release date.
Black Clover Chapter 265 Spoilers –
The next chapter will surely cover the training part of Asta. Now, Nacht is the new master of Asta, where he will teach to control the devil's power. There is a slight possibility that Asta will travel to the Heart Kingdom to meet Noelle and the other members. The Elite force has only three days from now on. We're pretty sure that the Elves force will attack the Spade Kingdom. As justified from Nacht's statement, "he will only choose the individuals who have the greatest chance of winning," which means the Elves force will also join the battle to the Spade Kingdom.
According to the Reddit prediction, Nacht will allow some of the most vital members of the Clover Kingdom in his force. On the other hand, the other raid team will form in the Heart Kingdom under Patri or Undine, the Water Spirit. So, in short, two raid teams will attack the Spade Kingdom. Nacht's goal is to save Yami and William and to prevent the Tree of Qliphoth. Simultaneously, Heart Kingdom's raid team will make direct attack on the Dark Triad.
We are pretty sure that Yuno and Noelle (with Undine) will battle against Zenon and Vanica, respectively, and will try to take their revenge. Now it's up to Tabata Sensei to demonstrate the battle between the Dark Triads and the other Kingdoms.
Black Clover Chapter 265 Release Date –
Black Clover Chapter 264 was released yesterday, and it is a weekly scheduled manga. Therefore, the next chapter will release on September 18, 2020, i.e., on Friday. This time the new branch will release on Friday. Hence, the fans won't have to wait for long.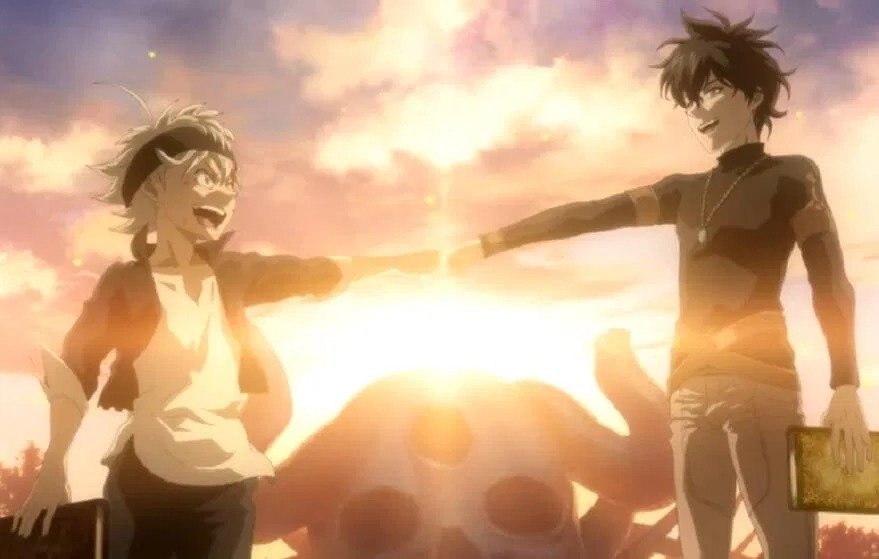 Where to Read Black Clover Chapter 265 –
Black clover manga is translated into English by Viz Media, so officially, you can read the latest chapter of the Black Clover Manga online as soon as they are dubbed and released on Viz Media. You can also read Black Clover manga on Mangaplus Shueisha's official website, or you can just download the Shueisha app from the play store.
---
Credits: Abhidept Singh