An emulator is a hardware/ software whose installation can completely change the behavior of a computer like another existing computer. Emulators are very familiar with Gen-Z kids due to gaming. Gaming Emulators gives computers access to run games that are only allowed on mobiles. But emulators are a lot more than just that in the world of tech.
This article is all about the best iOS emulators for PC that can allow Windows or Mac devices to run iOS apps that are only accessible via mobile devices. The content consists of both paid and free emulators to give a wider range of choices for you all who are willing to rock iOS emulators on your PC. Do note that the order in which the list is provided is completely random and not based on any ranking, performance or quality.
Best iOS Emulators for PC: 2020 iPhone Emulators for PC
Smartface is one of the most user-friendly iOS emulators available in the market. Smartface is available for both paid and free users according to what one desires. Just as a brief, Smartface is widely used by developers, companies, and people who like to experiment with applications over cross platforms. So, for a regular user, Smartface would be more-than-sufficient and the best to go with!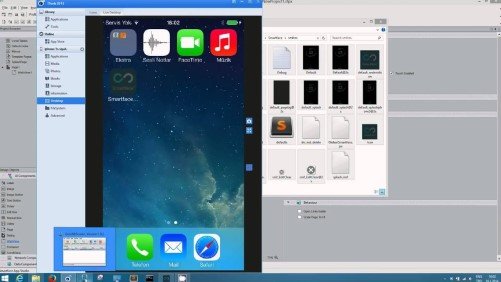 The paid version starts at $99 and the reviews state that it is worth all the cash! Smartface is a California based company and the latest version of the Smartface emulator is 6.15.0.
---
Though the emulator draws resemblance with the iPad, the emulator supports all the iPhone applications on Android and Windows-based PCs. The appearance and environment targets to provide an iPad-based layout, which explains the reason behind the name. IPADIAN is also popularly known as the next level of Smartface due to its smooth functioning which is free to download and rock.
Though a free emulator, IPADIAN provides UI, which is reviewed to be extremely user-friendly and gains itself an edge over all the other paid emulators. The latest version IPADIAN is the iPadian v10.1.
---
For a change in the list, App.io is a completely online, internet-based iOS emulator. The only disadvantage with this emulator is that you will have to initially upload zip files based on your software which takes at least 30mins and unimaginably long if you have a slow internet connection. App.io works well with Windows, Mac as well as Android-based PCs. App.io runs based on iCloud and personal data, functioning iOS apps perfectly.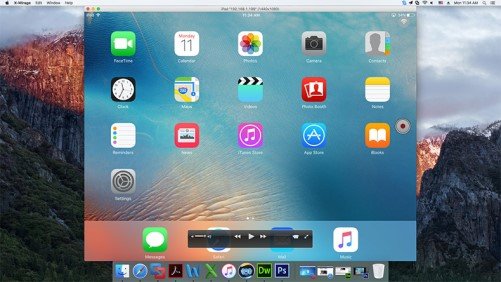 As mentioned before, App.io is completely internet-based that is run by HTML5 and Javascript. App.io is free for 7 days, which is when you get access to the trial pack. But once the trial pack is over, get ready to drain a lot of money yet a fantastic investment for its kind!
---
A lot of people think App.io and Appetize.io are the same but that's wrong. Apptize.io is the best alternative for all the paid, online-based emulators out there. Appetize.io is free of cost for 100 minutes per month. To use it regularly, the emulator costs $0.05 per minute.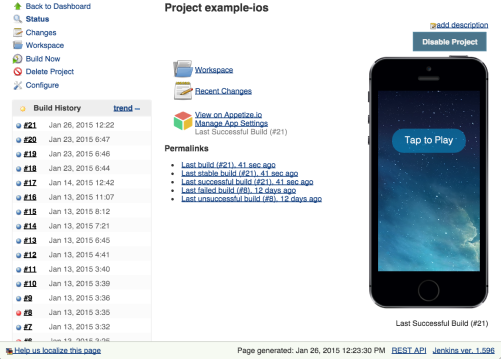 As you can see a very weird implementation of package and scheme, Appetize.io is considered one of the best when it comes to short-term users and developers for testing beta apps. The reason behind considering it so is due to its free access of 100 minutes which is considered fair and sufficient for small-scale development.
---
Ripple is another cloud-based, online iOS emulator that will give access to all the iPhone-based applications on a Windows desktop/ PC. Ripple is not generally well-received among the audience due to its complicated interface. The emulator is not just used for trials and accessing apps, but also to create and develop applications and now you know where the difficulty level hits skies.
With some time spent, Ripple can be one of the finest emulators to fulfill a user's needs. Ripple emulator can be freely accessed from Google Webstore and used via the online extension.
---
Its been 5 emulators past and ho is it possible to move on without a gaming-centric emulator! iMAME is not the first pick for a lot of users due to its minimal support functions and lack of time-to-time improvements. iMAME is compatible with Mac and Windows PCs that helps users access to all the apps, but targets on games and gaming based features more.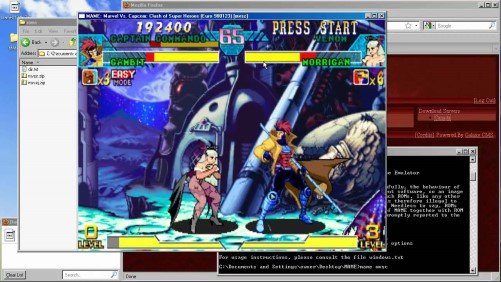 iMAME is completely free to download. The only issue iMAME is its lack of consistency and users also seem to have issues with the download links and threads that do not work or provided download facilities often.
---
Xamarin is an Apple product and we know that you are already interested In this emulator. Xamarin is popularly known for its premium features and fantastic functioning. Xamarin is popularly known to run iPhone apps on Mac devices very efficiently, especially for beta testing and development. Xamarin will give over-the-top experience if used for general purposes.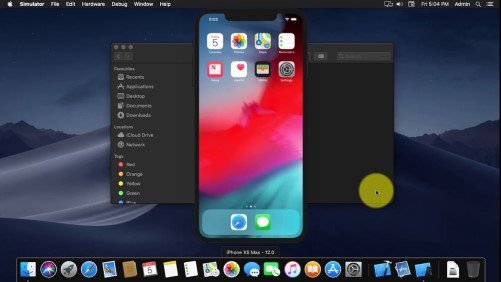 As mentioned above, Xamarin is a premium level emulator. But premium quality comes for a premium price and hence, Xamarin is a paid app that can be installed and used offline too.
---
Name is the only closest similarity Xamarin TestFlight shares with the Xamarin emulator. Xamarin TestFlight is undoubtedly a premium-range emulator but owned by Windows. The emulator helps run applications of iOS-based and iPhone apps on Windows-based PC and computers. Xamarin TestFlight is very popular for the advanced support that it lends, yet under a user-friendly interface.
Xamarin TestFlight will cost you $25 per month which conveys the intensity and importance of this emulator and the features it comes loaded with. For testing cross-platform applications, development, referencing coding, testing beta apps and of course, using iOS/ iPhone apps, go for Xamarin TestFlight without a second thought.
---
Air iPhone is for users with a specific desire for it as this emulator is way different from the regular emulators. Air iPhone creates a virtual iPhone on the desktop. This emulator creates the iPhone visually, basically helping us access an iPhone inside of a Mac or Windows computer. Air iPhone is widely used by developers to completely understand the created application or beta version regarding how it works or will tend to work to roll-out a stable version.
Air iPhone is completely free to download but there is a bit of complication in the installation process. Although not suitable for all kinds of emulator users, Air iPhone uses another software to function the complex interface in computers. Users will have to download Adobe AIR frameworks to support the functioning of the Air iPhone.
---
Electric Mobile Studio is one of the most expensive emulators in the world. This emulator runs iOS/ iPhone apps on Windows products and widely considered to be the best emulator, but of course, opinions are opinions, and opinions vary! Some call it too expensive a product for an emulator whereas the rest have solid points to explain how great the emulator is to be worthy of the price to pay. You can not only run applications but also develop them and perform coding via Electronic Mobile Studio.
Electric Mobile Studio will cost you a whopping $39.99 per month. The emulator also consumer a lot more space in comparison with a random emulator. Electric Mobile Studio also consumers more RAM while in use but that makes sense when you get to see so many complicated things happening under one software. You can also get access to the free version under the 7 days trial.
---
We hope the 10 mentioned emulators came into use. Drop a comment on which iOS emulator you download and share the article with all those who are looking for iOS emulators for PC. Stay tuned for related articles and more frequent updates.