Trials of Mana, also known by its Japanese title Seiken Densetsu 3, was launched as the third installment back in 1995 in the popular Mana series. It is a sequel to the 1993's Secret of Mana as well. The remake version of Trials of Mana has been developed by Xeen and Square Enix, which released globally on April 24, 2020.
The all-new 3D remake of 1995's Trials of Mana has been redeveloped from scratch with modern 3D graphics. In Trials of Mana, there are six possible protagonists in their respective quests, which lead them to obtain the Mana Sword and fight a world-ending threat. Players can choose their favorite protagonist and two companions from six different characters to navigate field environments and fight enemies in real-time combat.
The selection of heroes based on their abilities and powers is one of the essential tasks in Trials of Mana Remake. Also, the combination of the party matters too. In our recent post, we have mentioned the best combinations of heroes to select in the game. Visit the link mentioned below to read more details on the same.
---
Along with the hero, you need to choose a class too. Every hero/ character in Trials of Mana have different classes and with a different class, comes different abilities and powers. So, it's important to know which class of characters will be best to use and when.
Here, we will be mentioning the details for Best Classes for each Character in Trials of Mana. With the help of this guide, you will be able to select the best class for every situation.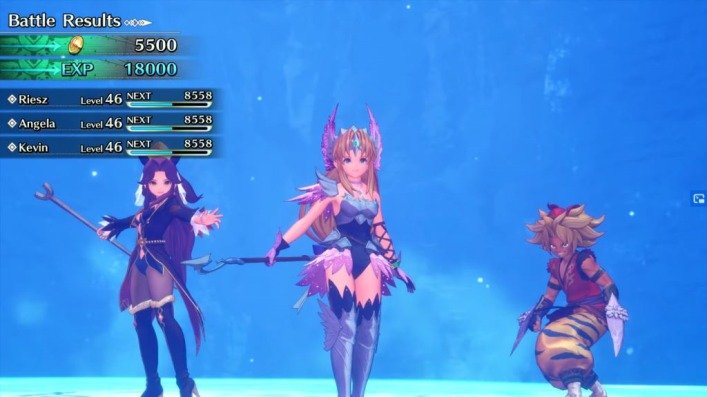 Before we start, some terms are vital for you to know. We will be using these terms later in the guide.
Strength

– Higher Strength means high Physical Damage Dealt.

Stamina

– Higher Stamina means higher HP and Defense, reduces the amount of damage the hero takes from Physical Attacks. It also decreases the chance of a physical attack from an enemy.

Intellect – Increased Intellect, increases Damage Dealt with Magic and reduces Damage taken from Magic. It also decreases the chance of a magic attack from an enemy.
Spirit – Increased Spirit, increases Support Magic such as Healing.
Luck – Increases your chance to Critical Hit an enemy.
---
---
Below, you can check out the table, where the stats like Strength, Stamina, Luck, and more have been mentioned for each character in Trials of Mana. The character mentioned first in the list holds the first priority. And along with the characters' priority list, you can check out the best class to use for each character.
Character
Best Class
Duran –

Weapons: Swords
Strength: B
Stamina: A
Intellect: E
Spirit: D
Luck: C

Gladiator (Dark) (Tier 2)

Duelist (Dark) (Tier 3)

Berserker (Dark) (Tier 4)

Riesz –

Weapons: Spears
Strength: C
Stamina: C
Intellect: D
Spirit: C
Luck: B

Valkyrie (Light) (Tier 2)

Star Lancer (Light) (Tier 3)


Meteorite (Light) (Tier 4)

Hawkeye –

Weapons: Daggers
Strength: C
Stamina: D
Intellect: C
Spirit: D
Luck: A

Ninja (Dark) (Tier 2)

Night Blade (Dark) (Tier 3)



Vigilante (Dark) (Tier 4)

Charlotte –Weapons: Fails
Strength: D
Stamina: D
Intellect: C
Spirit: A
Luck: C
Priestess (Light) (Tier 2)

Sage (Light) (Tier 3)



High Priestess (Light) (Tier 4)

Kevin –Weapons: Fists
Strength: A
Stamina: D
Intellect: E
Spirit: C
Luck: B
Monk (Light) (Tier 2)

Warrior Monk (Light) (Tier 3)



Beast Master (Light) (Tier 4)

Angela –Weapons: Wands
Strength: E
Stamina: E
Intellect: A
Spirit: A
Luck: C
Mysticist (Dark) (Tier 2)

Rune Seer (Dark) (Tier 3)



Spellbinder (Dark) (Tier 4)