Battlefield 2042 players can never catch a break with issues. A lot of players recently started getting Error Code 15 600P 7A while playing the game. While this issue is not new, it was seemingly resolved. But, it looks like the error code is back. Naturally, folks are wondering if there is a way to fix the issue. Well, there are a couple of things that you can try to get rid of the problem. So, if you are also looking for a solution, then you have come to the right place.
Battlefield is one of the most popular first-person shooter franchises. Folks were extremely excited to play Battlefield 2042. The trailer was fantastic but the game was not. Battlefield 2042 fell flat in a lot of areas. The game was broken and riddled with a variety of issues. Although the devs tried resolving most issues, folks still keep running into them. Error Code 15 600P 7A is also a recurring issue that pops up every now and then. Well, below, we will try to help you get rid of the problem. So without further ado, let us proceed.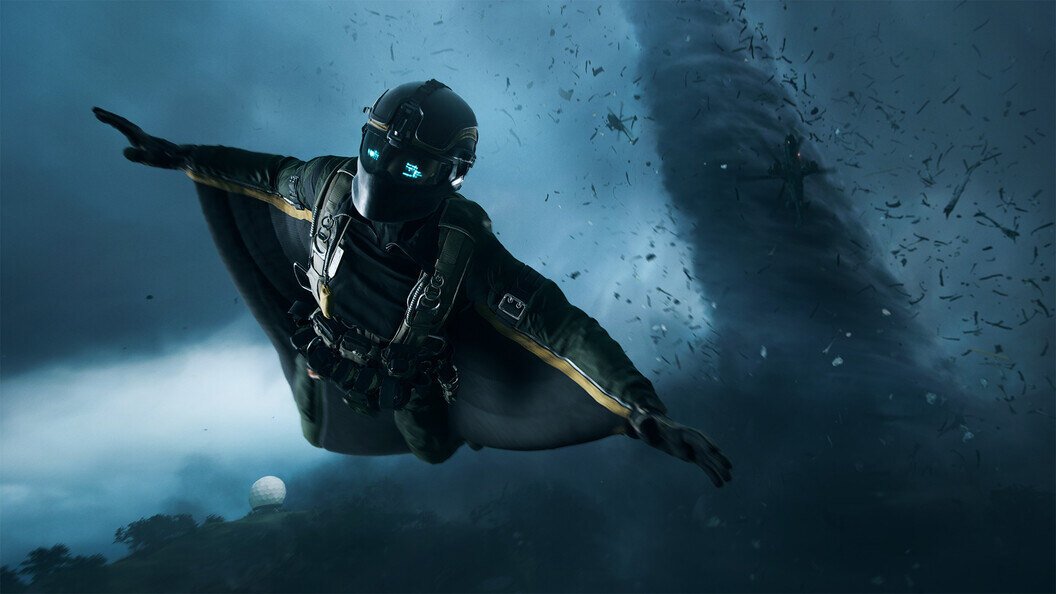 Battlefield 2042 Error Code 15 600P 7A: How to fix it?
Now, there are a couple of ways to fix Battlefield 2042 Error Code 15 600P 7A. We have mentioned all of them below for you. You will also find some general troubleshooting tips that will come in handy. We recommend you give them a try as well.
1) Restart the game-
First and foremost, you should restart the game when you run into Error Code 15 600P 7A while playing Battlefield 2042. This generally fixes small bugs and glitches that can trigger these types of problems.
2) Reboot your system-
Next, you need to reboot your PC or console. This is important because rebooting flushes the system's memory. Once you do this, only launch Battlefield 2042 and check if the issue persists. If it does, then move on to the next step.
3) Update your GPU drivers-
It is important to keep your GPU drivers up to date. This will allow you to keep playing video games without many issues. To do this, visit NVIDIA's or AMD's website and check if there is a new version available. If there is, then download and install the latest GPU drivers on your PC. If you think that the current driver version is causing a problem, then you can always roll back to a previous version.
4) Check your internet connection-
A lot of people mentioned that you will encounter Battlefield 2042 Error Code 15 600P 7A if the game is unable to connect with EA's servers. So, check that you have a stable internet connection. Also, make sure that you are using an ethernet cable instead of a wireless connection to play the game. You should also power cycle your networking devices to stay on the safe side.
Disconnect your devices from the internet.
Turn off your modem and router.
Wait for at least 60 seconds before turning them back on.
Connect them to the internet and then only connect your PC/console to the network
5) Run the game with administrative privileges-
Sometimes, you might get this Error Code if the game does not have administrative privileges. To give this permission, you will need to go to the game's installation folder. If you are using Steam, then this will be in Steam/steamapps/common/Battlefield 2042. Here, right-click the game's .exe file and then go to the Compatibility tab. Now, check the box next to the Run this application with administrative privileges option.
6) Check if the servers are down-
As we mentioned before, a lot of people have stated that this error code is a result of server or network issues. So, make sure that the game's servers are working. You can do so by visiting DownDetector. You can also visit EA's website to check if they are experiencing a server outage. On the other hand, you can also follow Battlefield 2042 on Twitter to get the latest information about the game and the scheduled server maintenance breaks.
7) Verify the game files-
You may be getting this issue due to missing or corrupt game files. You can easily repair these files through the launcher. To do this, just follow the instructions below. We have mentioned the instructions for both Steam and the EA app.
For Steam

–
Launch the Steam Client.
Go to Library and right-click on Battlefield 2042.
Select Properties.
Head over to the Local Files tab.
Click on the Verify integrity of the game files option.
For EA App

–
Launch the EA app on your PC.
Go to My Collection.
Select Battlefield 2042.
Click on the three dots beside the name.
Now, select the Repair Game option.
Wait for the process to complete.
8) White list the game for Firewall and Antivirus-
You might run into this error code if your Firewall or Antivirus is blocking any of the game files. This is a common cause for these types of issues. To resolve this, you will need to add Battlefield 2042 to a white list so that this does not happen again. Just follow these instructions to do so.
Antivirus Program-
Press the Windows key and type Control Panel.
Click on Windows & Security (Windows 10 users) or Privacy & Security (Windows 11 users).
Next, go to the Windows Security tab.
Click on Virus & Threat Protection.
Scroll down and click on Manage Ransomware Protection.
Now, click on the Allow an app through the Controlled folder access option.
Next, browse and add the game's executable file.
Close the window to save the settings.
Firewall-
Press the Windows key and type Control Panel.
Go to System and Security.
Next, click on Windows Defender Firewall.
Now, click on Allow a feature or an app through the Windows Defender Firewall.
Click on Change Settings and then select the  Allow another app option.
Next, click on Browse and add Battlefield 2042's .exe file.
Once you add the file, close the window and then try launching the game.
Well, these are some methods that might help you resolve Error Code 15 600P 7A in Battlefield 2042. We also recommend downloading any patch update that the devs might push. Always keep your game files up to date. Anyways, this also brings us to the end of the article. Stay tuned to Digi Statement for more helpful gaming guides.