Banishers Ghosts of New Eden has two protagonists- Antea and Red. But, the game is tagged as a single-player on Steam's official page. So, a lot of people are wondering if the developers have any plans of releasing a multiplayer or co-op mode for the game. This is a popular demand because players wish to enjoy the game along with their friends and partners. Since the game already has two protagonists, it only solidifies their demands. So, if you are also looking for more information and are wondering if the game has a coop mode, then you have come to the right place.
Banishers Ghosts of New Eden is a beautiful story about two lovers, Antea and Red. While Antea is blessed with spiritual powers, Red is a well-trained fighter. Together, they use their powers to get rid of ghosts and other evil spirits that haunt the world of the living. But, Banishers is not your regular hack-and-slash video game. You will need to investigate haunted places and solve the mysteries. All while out worldly forces will keep attacking you. Since the game has two playable characters, it has attracted a lot of attention. That's why fans are hoping to get more information about whether a co-op mode is available/will be available in the game.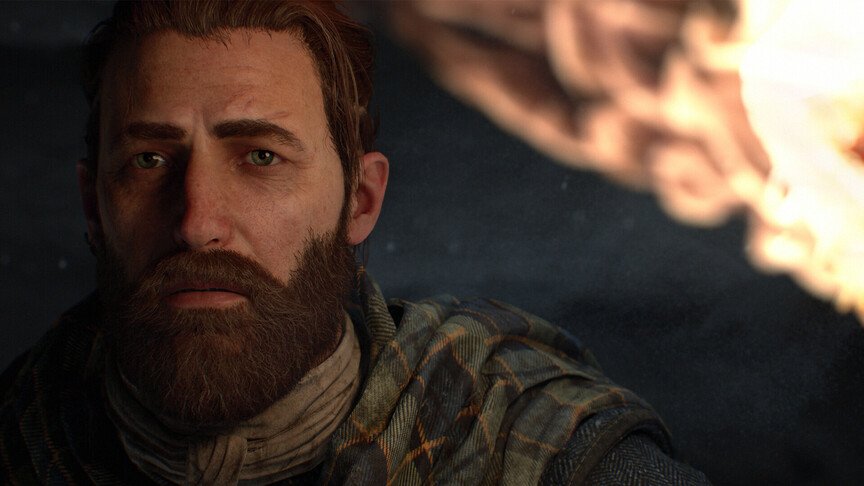 Banishers Ghosts of New Eden Co-Op Mode: Is it available?
Unfortunately, Banishers Ghosts of New Eden is still listed as a single-player game. The developers have made no announcement regarding adding a multiplayer co-op mode to it, as of now. This is rather disappointing for people who wanted to enjoy the game alongside their pals. The choice of being able to play as both protagonists is such a strong point for a co-op mode. Each player can control one character and play through the story as intended. There are several video games that have this feature.
Although there is no official confirmation about a co-op mode, it is possible that it might roll out after the game registers some good success. Since Banishers Ghosts of Eden will be out in 2023, there is still a chance that the devs might this mode in the game, after its global release. But, this is just our assumption so take it with a grain of salt. We will make sure to update our article if the devs make some more announcements regarding this matter. Till then, stay tuned to Digi Statement, and happy gaming.