These past few days, there has been nothing but overwhelming praise for Baldur's Gate 3 and its developer, Larian Studios. Officially launched on August 3, 2023, the game is a sequel to BioWare's Baldur's Gate II and serves as, as you guessed it, the third installment in the series. Baldur's Gate fans have been waiting for a long time for the sequel to one of the most genre-defining CRPG games, and suffice it to say, Larian has done an amazing job at developing BG3. But as always, some issues are hindering the overall experience of the players that need immediate attention. The "Unable to Swap Party Members" issue is a big one, as many are encountering the same.
As you can guess by now, this bug makes it impossible for players to change party members in the game. This is very frustrating since one of the main draws of Baldur's Gate 3 is that the game gives you so many characters to recruit and experiment with different party compositions. Well, with that said, can this bug be fixed? Or are there any official fixes available at all? Let's find out!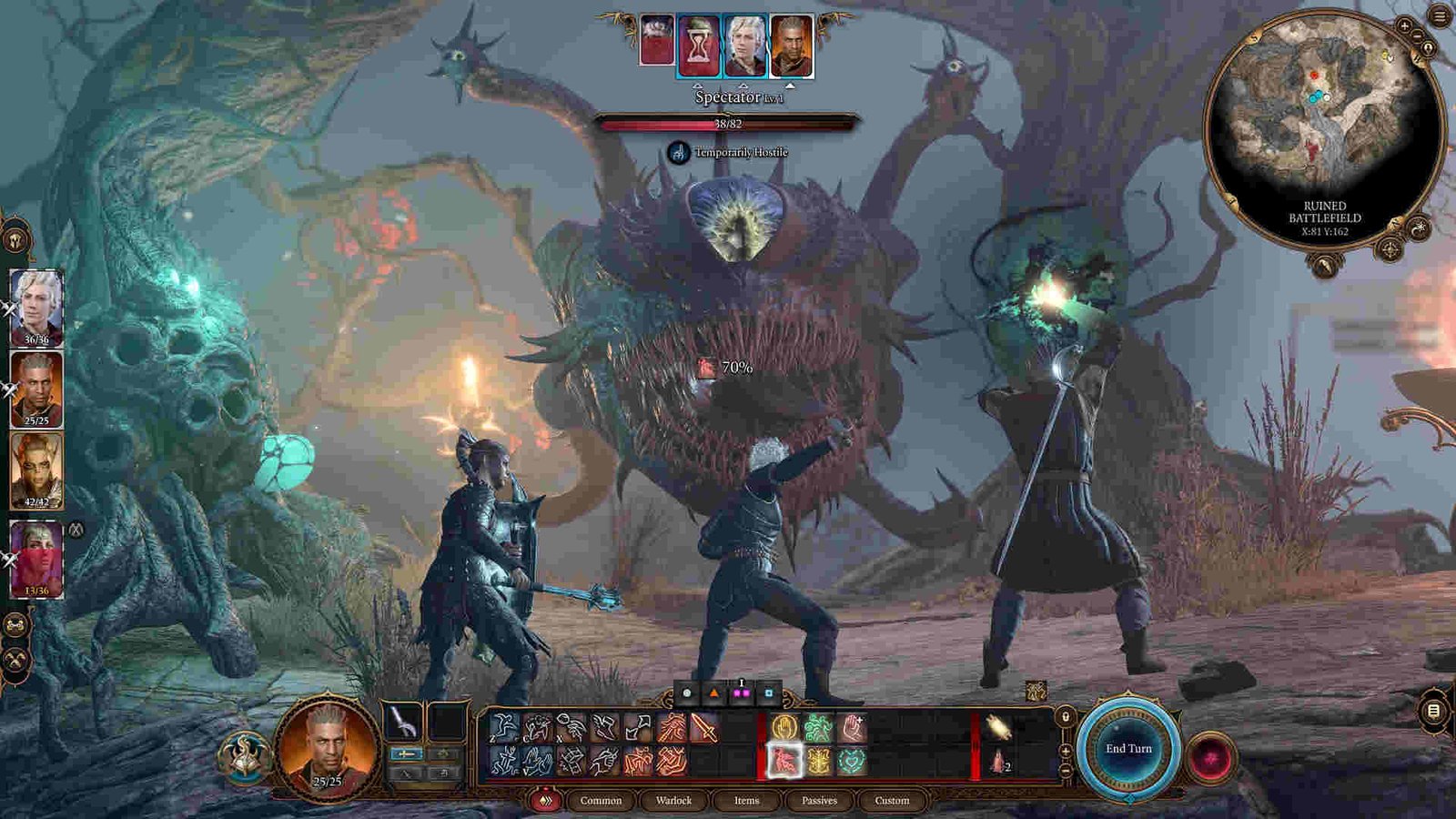 Baldur's Gate 3 Unable to Swap Party Member Issue: Is there any fix yet
Currently, there is no official fix for this issue. As such, until Larian releases a specific fix, you can try a few potential workarounds mentioned below.
Restart BG3 –
A few players were able to get rid of this issue by simply restarting the game. So consider doing so as well. If it does indeed work, then enjoy; if it doesn't, then we suggest you follow the next method.
Take a long rest –
Another workaround to deal with this issue is to set up camp and take a long rest. Doing so will lead to your party replenishing all of their health and ability points. After the long rest is complete, try swapping party members to see if the issue still exists.
Load a previous save –
Players can also try loading a previous save and then swapping out their party members. Sometimes, games simply bug out, and loading a previous save is usually all you need to do to fix that.
Repair BG3 –
A missing or corrupted game file could also be the cause of this issue. And since such issues can occur a lot, Steam offers a neat little feature that you can use to repair games. Just go to the Library in Steam, and from there, search for Baldur's Gate 3. Now, right-click on the game and select Properties > Local Files > Verify integrity of game files. All you have to do is wait and let Steam do its job. Once the scan is complete, launch BG3, and check whether the issue persists.
Start a new run –
This is more of an "alternative" than a direct workaround. But it's still better than experiencing this problem. So, consider starting a new run, and then check if the issue persists.
Update the game –
Since its full release, BG3 has received a bunch of hotfixes that address a lot of issues in the game. Now, we are confident that there are more such hotfixes to come, but if you haven't updated your game since its launch, you should do so asap. An update might just be all you need to fix this problem.
Redownload –
You should try this workaround only if none of the aforementioned solutions work and if you are okay with the idea of deleting the game. In case you do want to go ahead with this workaround, we suggest you either create a local backup of your saved files or upload your progress to the cloud. Once that's taken care of, uninstall the game and install it again. After this, check if the issue persists.
That said, we hope this guide was able to provide you with all the information you needed. For more such interesting guides on Baldur's Gate 3, follow DigiStatement. Also, read: Baldur's Gate 3 (BG3) Top 5 & Best Mods List & How to use them