Baldur's Gate 3 is the latest addition to the niche CRPG genre, which, thanks to its release, is slowly becoming mainstream. Before this, games such as the Divinity: Orginal Sin series, the Pathfinder series, and Disco Elysium helped popularize the genre. BG3 is such a sensation that right now its Metacritic scores are tied to Nintendo's masterpiece of this year, The Legend of Zelda: Tears of the Kingdom. That's not something any game can achieve so easily. And for Baldur's Gate 3, a game that has been under the radar for most of its early access period, this is a testament to its gameplay design and, most importantly of all, its fun factor. But as with most newly released titles, BG3 too has some bugs and errors that are causing trouble for many players. The bug that makes a companion stuck in a dialogue cutscene is particularly nasty.
One of the strengths of the Baldur's Gate series has always been its story. As the series is based on Dungeons & Dragons, that is a given. And that's why this bug needs to be eliminated. Otherwise, half the fun of playing BG3 will be gone. So, are there any fixes? Let's find out!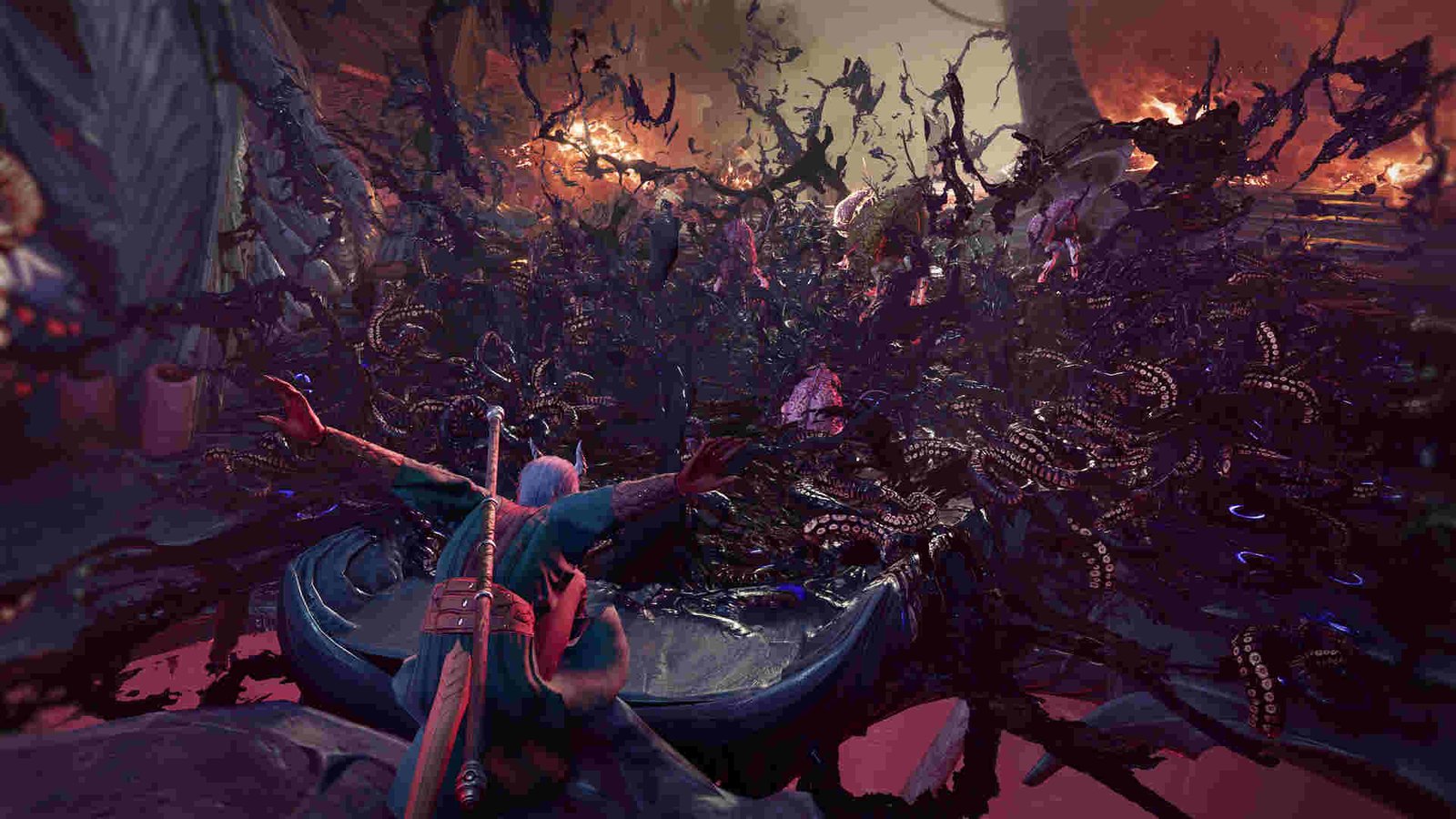 Baldur's Gate 3 (BG3) Companion Stuck in Dialogue Cutscene Bug: Is there any fix yet
At the time of writing this guide, there have been no specific fixes available for this issue. So until an official fix is released, here are some workarounds you can try:
Restart Baldur's Gate 3 –
Before you move on to other complex workarounds, we recommend you try restarting the game. Many issues can be solved by a simple restart of the game, so give it a try.
Use Shove –
For the uninitiated, Shove is a bonus action in Baldur's Gate 3 that can be used to deal with this issue. As the name implies, when used, it will push away a target. Some players were able to use this as a workaround for this issue. All you need to do is switch to a different character and then use Shove on the companions who are stuck in the dialogue cutscene.
Kill the companion and revive –
Besides using Shove, players have found another way to get their companions unstuck in BG3. What you need to do is kill the companion that's stuck. Once they are dead, you can revive them using a Scroll of Revivify.
Reload a previous save –
In case you had a manual save or autosave of progress just before encountering this bug, you can try loading it. Games might bug out sometimes, and reloading a previous checkpoint generally does the trick in such cases.
Keep pressing 1 on your keyboard –
One player recommended pressing the 1 key whenever the character gets stuck in dialogue. Since every single dialogue option has more than 2-3 options, by pressing 1, you can advance the dialogue tree, resulting in the conversation being over and your character getting unstuck. Additionally, you can also try pressing the spacebar if the 1 key doesn't work.
Verify the integrity of game files –
One cause of this issue could be that the game is missing some of its files. A quick way to fix that is to simply open Steam and then head to Library. From there, right-click on Baldur's Gate 3 and select Properties > Local Files > Verify integrity of game files.
We hope the provided workarounds will be able to fix this issue for good. For more such interesting guides on Baldur's Gate 3, follow DigiStatement. Also, read: Baldur's Gate 3 (BG3) Error Code 302 'Savegame Load Failed': Is There Any Fix Yet?