From the studio behind the popular Divinity series, RPG fans have got yet another banger of a game: Baldur's Gate 3. BG3 had been in early access for some time, but August 3, 2023, finally marked its official launch. Players can now enjoy the game on the Windows platform; however, macOS and PlayStation 5 players will get BG3 on September 6, 2023. When it comes to the reception from critics and fans, BG3 has shattered all expectations. Its complex yet intriguing combat, mixed with some great RPG elements, has made it one of the best releases of 2023. Plus, you even get a dog in the game. What more could you want? Apparently, getting that dog is a popular choice. But do you know how? Continue reading for more details.
Although the recently released Remnant 2 and Baldur's Gate 3 are very different games, the sheer amount of replayability, player choices, and player freedom they provide are very similar. As BG3 is based on Dungeons & Dragons, players are given lots of choices and paths to take throughout the story. But you will not be traveling through the world of BG3 alone. There will be companions with whom you will share laughs, fight monsters, and "determine the fate of the Forgotten Realms together". One such companion will be a dog named Scratch. And so, here's a guide that will help you get him.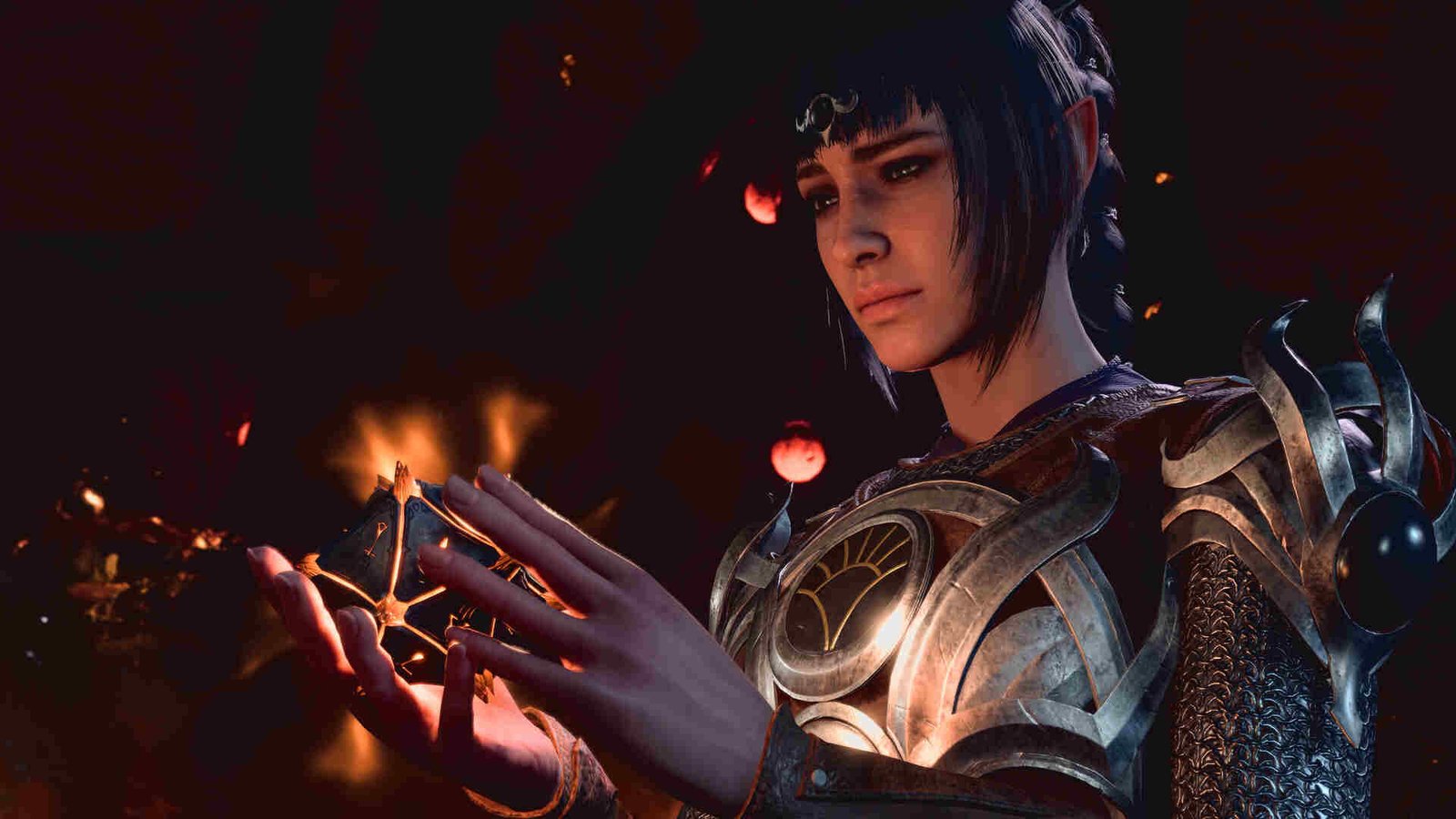 Baldur's Gate 3: How to get Dog (Scratch)
Finding Scratch in Baldur's Gate 3 isn't that hard, really. To find him, players need to go to the Blighted Village, located west of Druid Grove. Once there, head to the bridge that joins Druid Grove and Owlbear Cave. Here, you will notice a white-colored dog standing right next to a dead body. This is the body of his previous master, Gomwick. You can either examine the dead body and acquire some items from it or simply leave it as is. Now, getting close to the dog will trigger a scene. You will have three choices to choose from:
Shoo him away

Sidestep him

Reach out to him
Obviously, you need to go with the last option. After choosing this option, it's time to tame the dog. There are two ways to do that.
Passing a Perception check will allow you to read the dog's name from his collar. A Persuasion check will allow you to convince the dog that you aren't an enemy. Lastly, an Intimidation check will make the dog less aggressive. Do note that it is all dependent on the dice rolls, so if the dice rolls don't favor you, he will run away.
You can also talk to the dog using either a spell or a potion (Animal Speaking) which helps with animal communication.
Whatever option you go with, later on, offer your hand to the dog so that he can smell your scent. Now, go back to your camp and take a rest. Two days later, you will find Scratch wandering around your camp. Approach the dog and pet him. Congratulations! You are now friends with Scratch.
That said, we hope you find this guide informative. For more such interesting guides on Baldur's Gate 3, follow DigiStatement. Also, read: Baldur's Gate 3 (III): How to Shove