Baldur's Gate 3, like its predecessors, offers a bunch of items, the need for which players are yet to figure out. There are a bunch of rare items that you can collect in the game. But once you've got your hands on these items, an obvious question clouds your mind: do you sell them for profit or do you keep them around for the future? Let's take Infernal Iron as an example. If you've been playing Baldur's Gate 3 for quite a while, then you've already come across these rare items in the game. Now, even if you haven't sold these yet, you surely have wondered where these metals will come in handy. Now, Infernal Iron is indeed an extremely important item, especially in the early stages of the game. In this article, we're going to show how to get, find, and use Infernal Iron in Baldur's Gate 3. So, consider reading until the end.
If you've already collected and sold out of these items, then you're in a bit of a mess. This is especially true if you want to keep Karlach the Barbarian as one of your companions. However, even then, you do actually have a few ways to get more infernal iron in the game. And if you're just starting out, then it gets even easier. We're going to show you all the possible locations where you can find this item in Baldur's Gate 3. We will also discuss how you can use it. Thus, keep reading to find out!
How to Find & Use Infernal Iron in Baldur's Gate 3?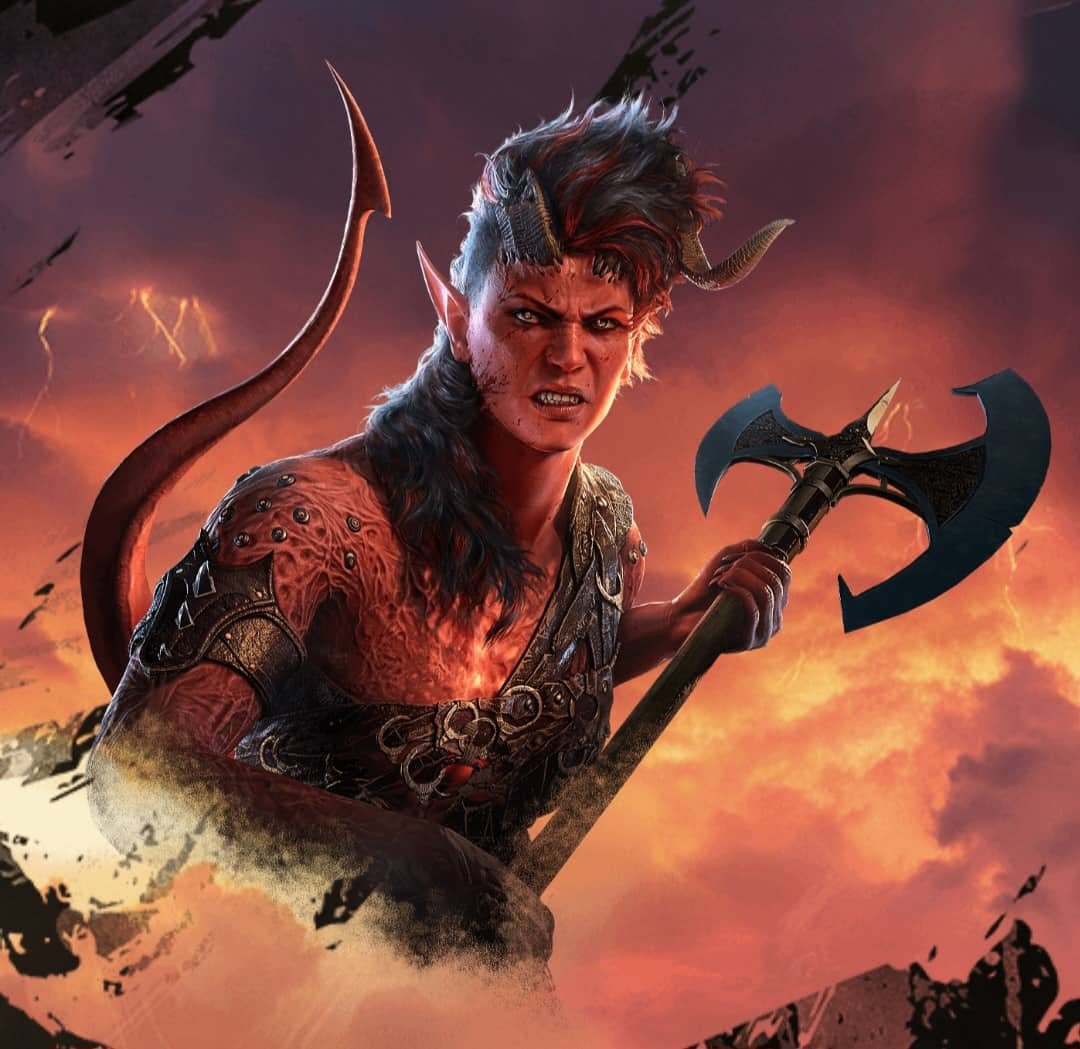 Before we discuss how to get your hands on these items in the game, it's imperative that you know why you need them. Karlach is a Tiefling Barbarian in the game. You can find her on Risen Road, northwest of the Blighted Village. Once you have fought off the false Paladins, you can finally recruit Karlach to your party. But here's the catch: There's an infernal engine in her heart that is overheating, and if you don't fix this engine, she will soon die in the game. The quest to fix her heart is called "The Hellion's Heart", and you're going to need Infernal iron to complete this quest.
Where to locate Infernal Iron?
In Baldur's Gate 3, there are five sure-fire locations where you can find this item.
The Blighted Village: First, go to the basement of the North house in the Blighted Village and climb up the ladder, which leads to a chest. Open this chest, and you'll be rewarded with one Infernal Iron. However, you will also find another chest located just below the ladder. Note that this chest is filled with explosives, and opening it first will cause an explosion, which will prevent you from accessing the upper chest as the ladder will be destroyed.
Shattered Sanctum: Visit the Shattered Sanctum in the Goblin Camp and head towards the north. You will have to find and defeat Dror Ragzlin to acquire the key to the door located right behind Dror's throne. Defeat Dror Ragzlin, collect the key, and then enter through the door. Inside, you'll find another Infernal Iron.
Underdark Grymforge: Once you're in the Grymforge area in the Underdark biome, find Stonemason Kith. You need to complete his quest by passing History, Investigation, and Perception checks. Following this, he will offer you Infernal Iron.
Balthazar's Chamber (Shar Dungeon): While inside the Gauntlet of Shar Dungeon, walk towards the left and enter Balthazar's room. Lockpick the door located near the north side of this room, and you'll find three chests. One of these chests will offer you an infernal iron.
Defeat Yurgir (Shar Dungeon): There's another way to collect this item when you're in this specific Dungeon. You will meet a demon named Yurgir in the main area of this dungeon. Then, you will either need to kill him in combat or convince him to kill himself by using wise dialogue choices. Once he's dead, you can collect one infernal iron from his corpse.
Zhentarim Hideout: The last option that you have is to visit the Zhentarim Hideout. Once in the location, go northward and lockpick the door on the right side. Open the chest on the right-hand side of this room, and you can find yet another Infernal Iron.
How to use infernal iron?
Once you've collected this item, you need to visit Emerald Grove and talk to the Tiefling named Dammon. The NPC will tell you about how Karlach's infernal engine is killing her and offer to temporarily repair it. If you accept this offer, you'll need to provide Dammon with the Infernal Iron, following which Karlach's heart will be repaired. However, this is not the permanent solution, as Dammon will tell you that he will travel to Baldur's Gate and wait there with the permanent fix for Karlach's heart. Following this interaction, you will complete the Hellion's Heart quest and be able to have Karlach in your party.
So this is how you can get and use infernal iron in Baldur's Gate 3. Hopefully, we were able to help you with your query through this guide. So, make sure to stay tuned to DigiStatement for more such gaming-related content.