You frantically reload your gun. They are getting closer by the second. There's fear in your eyes. Suddenly, you hear the noise. A hoard of zombies. They are inching towards you. You take a step back. You take another step back and hit the wall. This is it, your last stand. Let's take a look at Back 4 Blood release details and what you can expect: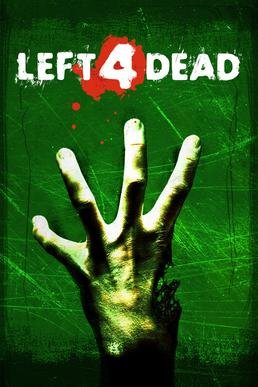 Back 4 Blood: What is it?
American developers Turtle Rock Studios, most famously known for games like Left 4 Dead announced its spiritual successor, Back 4 Blood in March 2019. Much like their predecessor, Back 4 Blood will be a horror game focused on slaying zombies in groups. Left 4 Dead is an online multiplayer game that follows a band of players through their journey of survival from a zombie apocalypse. The players run between safe houses all the while being in danger of getting overwhelmed by the attacking hordes.
Left 4 Dead has been a favorite of streamers and casual gamers alike, due to its engaging storyline and the multiplayer compatibility that makes it a fun LAN party game. Other games that are prominent in this genre of horror multiplayer games include Dead by Daylight and Friday The 13th, among others. Back 4 Blood is going to be largely similar to Left 4 Dead with the exception of vital gameplay additions like cards, that help the player alter their stats throughout the game, among other things.
Back 4 Blood release
Turtle Rock Studio announced the game Back 4 Blood in March 2019 and received an overwhelming amount of response for the same. Gamers all across the globe have preordered the game, which is still available on Steam as of now. There are 3 versions of the game Back 4 Blood, Back 4 Blood Deluxe and Back 4 Blood Ultimate. Back 4 Blood release is slated for 22 June, 2021 according to the game's Steam page.
You can pre-purchase the game here:
Release Platforms:
Windows : ✅
Mac : ❌
PS5 : ✅
PS4 : ✅
Switch : ❌
Xbox One : ✅
Xbox Series X | S : ✅