Back 4 Blood has enabled twitch drop rewards, twitch drop rewards allow players to receive in-game rewards by watching a streamer play the game.
How do you go about getting twitch drops? keep reading to find out.
What is Back 4 Blood
Back 4 Blood has been developed by Turtle Studios, the creators of the critically acclaimed game series Left 4 Dead and published by Warner Bros Interactive Entertainment.
Back 4 Blood is a co-op shooter game, where you alone or up to 3 friends can fight off the mutated creatures
called the "Ridden", who aim to devour what is left of humanity
It's available for pre-order right now on their site here, through Pre-order you will also be granted access to the Open Beta that is scheduled to start from the 5th of August 2021 to the 9th of August 2021.
It is set for an official release on 12th October 2021.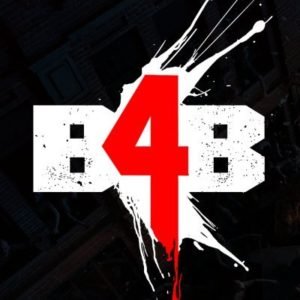 How to get Back 4 Blood Twitch drops and access to Open Beta
We will explain how you can receive twitch drops for Back 4 Blood in a simple step-by-step guide below.
Create a Warner Bros game account, you can sign up for an account on their official site here
 The next step is to simply link your twitch account to your Warner Bros account

if you do not have a twitch account then you can create one from here
If you do have a twitch account, log into your Warner Bros Game account, navigate to "Account settings"
Click on "Connect" then connect your twitch account

The next steps are quite simple, all you have to do is watch a twitch streamer playing Back 4 Blood with drops enabled for 60 minutes.

How to find a streamer with drops enabled? Streamers who have enabled drops on twitch will have "Drops Enabled" mentioned in their stream title.

 Once completed, you can redeem your reward from the twitch drop homepage.
You will be able to claim your access to the Open Beta on your preferred platform.
Wondering whether Back 4 Blood will support mods? read our article regarding that here