Back 4 Blood is a heart-racing first-person zombie co-op shooter game, where you are set in a war-ridden land, where there are creatures, called the ridden,  who are hell-bent on devouring what is left of humanity.
Developed by the creators of the internationally successful game series Left 4 Dead, Turtle Rock Studios, and published by Warner Bros Interactive Entertainment.
Left 4 Dead 2 had a very strong modding community and many players are wondering whether Back 4 Blood will support mods as well?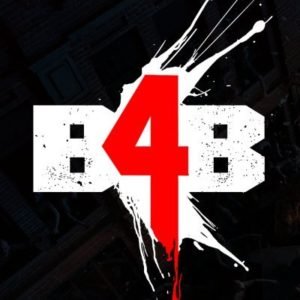 What is Back 4 Blood
Back 4 Blood has 3 game modes planned, for now, Cooperative Story Campaign, Competitive Multiplayer, and Extreme Replayability.
Cooperative Story Campaign, consists of an up to 4 player co-op campaign story where you have to work together as a team to survive the challenging missions.
Competitive Multiplayer, Play against your friends by either choosing to play as a "cleaner", i.e a human, or a horrifying "Ridden", i.e mutated creatures that have become a threat to humanity's existence.
Extreme Replayability,  a completely different game mode that provides you with new and exciting combat experiences every time you play it.
The game is available for pre-order for most major platforms, you can pre-order it from their official site here
You can even gain access to the Open Beta test that is about to happen from the 5th of August 2021 to the 9th of August 2021 and the game is currently set for an official launch on 12th October 2021.
Does Back 4 Blood support mods?
Modding support for Back 4 Blood would be something that most fans would love to see in the game, however in an interview with the Game Informer, The Developer was asked whether Back 4 Blood will support mods and his answer was an outright "No", at launch the game definitely does not contain modding capabilities.
This news though disheartening wasn't quite a surprise to many eager fans as the game does have paid DLC's in and are selling various characters, skins, and so on.