Splitgate is a first-person shooter game (FPS) that has a unique gameplay aspect to it due to the incorporation of jetpacks and portals. Since the sudden influx of players in its Beta, many have wondered whether they are ranked above the average player or do they need to practice longer and get better. We will discuss average ranking and what we know as of now in this article.
The developers have also made changes to the servers and improved performance, in a tweet from the official Splitgate account they have stated how the servers can now support 175,000 concurrent players and are going to continue to improve server performance.
It took a few weeks, but our server situation is better than ever! We can now support 175k concurrent players! And the server improvements are only going to continue. https://t.co/E2sWrxQevx

— Splitgate (@Splitgate) August 15, 2021
The developers also had a poll on their Twitter for which game mode to add next, it was between ranked 2v2 and ranked showdown, in the final results the ranked 2v2 has received 69.3% of the votes, so we can keep an eye out for that update coming soon.
What do we add? 📊👀

— Splitgate (@Splitgate) August 15, 2021
Average Rank in Splitgate?
The sudden influx of players due to the rise in popularity of Splitgate and its constant reach of new peak concurrent players that the servers can't handle led players to ask many questions regarding the game, one such question was in regard to the average rank in splitgate, as in where everyone is currently placed in the competitive ranking system.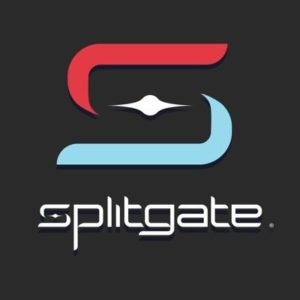 This was to get a better idea of whether a player is above average, average or below average in the game, however, there has been no official data published by the team regarding this information and due to the current state of the game, it won't surprising if many are not placed in ranks which they shouldn't be in.
There are ways for you to possibly get an idea of where you are in the ranking system as compared to other players, one way is to check the in-game leaderboard, it will tell you the actual number placement as well.
The other way is to use this website, however, it should be mentioned that we have no affiliation with this website and was simply suggested to us during our research on this topic and that the information here may not be entirely accurate.
According to the general player base of Splitgate, the gold to platinum rank seems like the average rank as of now whereas diamond and above are considered to be above average.
the full list of ranks in Splitgate is listed below.
Bronze:
Silver:
Gold:
Platinum:
Diamond:
Master:
Champion:
We can wait for the official developers to eventually release information regarding the distribution of ranks as many players wish to know this information.