Deck13 Interactive, the studio most famously known for the Soulslike series, The Surge, is now back with their latest game, Atlas Fallen. Released on August 10, 2023, for Windows, PlayStation 5, and Xbox Series X/S, the game is a third-person action RPG akin to the likes of God of War and Assassin's Creed Odyssey. Reviews for the game have been mixed, with critics praising its fun combat system and level design while also criticizing it for having a not-so-good storyline and an equally underwhelming sound design. Nonetheless, the game is a welcome sight for players who have enjoyed previous titles from the studio. And some of these players want to know about Atlas Fallen's Steam Deck compatibility details.
Ever since its release, the Steam Deck has become "the" handheld for playing PC games. Valve has done an amazing job at providing support for the Deck, resulting in popular games like Elden Ring, Cyberpunk 2077, and such becoming fully playable on the device. And now, players want to know if Atlas Fallen can be counted on that list too. So, let's find out.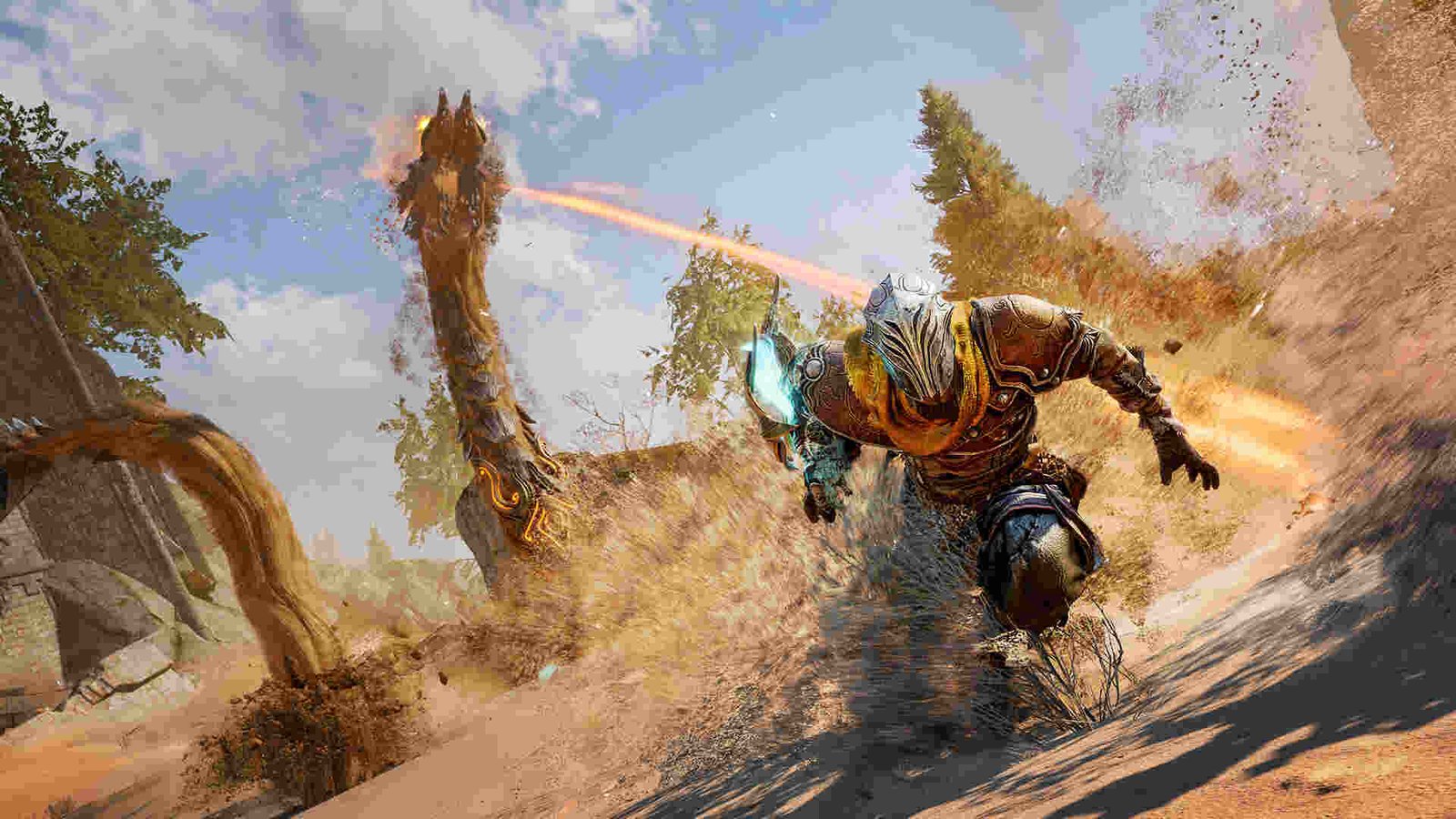 Atlas Fallen Steam Deck Compatibility Details & More
As of writing this guide, Atlas Fallen is not Steam Deck verified. While there has been a significant demand from the player base for it, Deck13 has yet to make an official announcement regarding Atlas Fallen's compatibility with the Steam Deck. However, keep in mind that Atlas Fallen is a very fresh release, so a Steam Deck port could possibly be in the works behind the scenes. But since there is no official information on the same, take this information with a pinch of salt.
Well, for the uninitiated, Steam Deck has four compatibility categories. The first and most desired one is the Steam Deck Verified badge, or simply Verified. When a game achieves Steam Deck verified status, that means players can play the game out of the box on their Deck. The game doesn't require any kind of specific settings or such. It will simply work, without major issues.
Playable games are what the name implies. They will run on the Deck but will need some tinkering with the settings. Unsupported are the kind of games that will not run on the Steam Deck. No matter how much you mess with the settings, they will simply not work at all. And lastly, Unknown are just: unknown. It's unclear whether they work or not because Steam Deck users haven't tried the game.
Right now, Atlas Fallen looks like it's playable on the Steam Deck, as evidenced by some YouTube videos and SteamDeckHQ. However, ProtonDB, the go-to website for knowing the status of the game's compatibility with the Steam Deck, has Atlas Fallen categorized as Unknown. Well, it is a pretty fresh release, so all this is expected. We believe that a more clear categorization of the game will be made in the upcoming days. But if you have a Deck, you can surely give the game a try. Anyway, we hope you found all the information you needed regarding the Deck Compatibility of Atlas Fallen. For more such gaming-related content, check out DigiStatement. Also, read: Atlas Fallen Stuttering Issue during Camera Movement troubling players: Is there any fix yet