Started off with mid-range budget centric devices, ASUS has now completely changed its production method by shifting to gaming devices with extremely high-end features opting to the so-called word, 'beast' devices. ASUS has done what most of the companies have been wanting to do, to bring PC like performance, graphics, and processing to our mobile devices.
ASUS ROG 2 is the successor of ROG 1 and both the mobiles have been revolutionary in the gaming world. From gaming to streaming to multi-streaming and multi-screening, ASUS ROG 2 provides all of them.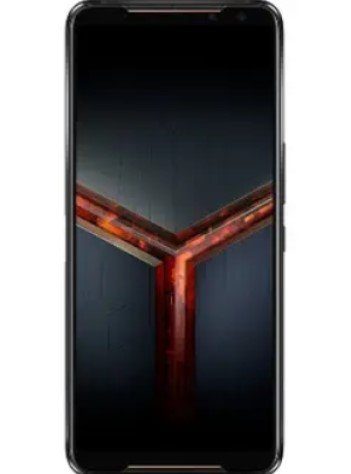 ASUS ROG 2 Specifications:
| | |
| --- | --- |
| Display | 6.59 inches (1080 x 2340 pixels) |
| Processor | Qualcomm SM8150 Snapdragon 855+ |
| RAM | 8GB/ 12GB |
| Internal Storage | 128 GB/ 256GB/ 512GB/ 1TB |
| Front Camera | 24MP |
| Rear Camera | 48MP + 13MP |
| Software | Android 9 |
| Battery | 6000 mAh |
With Matte Black, Glossy Black as the two color variants, the device, at its outside, seeks attention towards the air-vents at the back end and in-screen fingerprint scanning. ASUS ROG 2 has a dual-camera set-up equipped with a 48MP primary and 12MP depth sensor as a rear camera and 24MP selfie shooter.
The 8GB RAM variant gets 128GB and 256GB internal storage as the options to choose from and the 12GB ROM gets 512GB and 1TB internal storage. The first variant is arguably sufficient for a normal, everyday user. The Snapdragon 855 is the best at business currently, putting the phone a lot more on the smoother side with its already feature-packed status.
---
SEE ALSO: 
---
Android 10 update for ASUS ROG 2?
If you own ASUS ROG 2 and wonder when Android 10 update would arrive on your device, this might be the best news for you. The beta version of Android 10 for ASUS ROG 2 is already out and currently under testing period.
After the testing period, the actual Android 10 update will be all set to roll out anytime in the summer of the year 2020.
Rest assured, we will update the article when we receive news about the Android 10 update for ASUS ROG 2, so stay tuned. Also, share this story with all those who were waiting for this update.
---
Feb 13 : Asus ROG Phone 2 Android 10 beta 7 update
According to a youtube video, the Android 10 beta 7 for Asus Rog Phone has been rolled out.
Changelog : Beta 7 :
1.Improve system stability

2.Improve accessories stability

3.Fix low probability audio mute issue
Known Issues :
1.Not able to connect to Mazda CX3 Navigation system

2.Occasionally restart while browsing Facebook content
---
Update: Feb 25 ( Asus ROG Phone 2 Android 10 beta 8 update)
Changelog: Beta 7 up to Beta 8 :
1.Improve system stability

2.Improve accessories stability

3.Fix Bluetooth connection issue
Rename the file to "UL-ASUS_I001_1-ASUS-17.0210.1912.55-1.1.79-user.zip"
Copy to internal storage and reboot phone