Assassin's Creed Valhalla's successor, Assassin's Creed Mirage, was finally released on October 5, 2023. The Assassin's Creed series is one of the most popular and familiar RPG titles in the world, and the release of a new game has prompted high excitement among the fans. Currently, the game is available across multiple platforms, including Microsoft Windows, PS4, PS5, Xbox One, and Xbox Series X/S. In fact, the game is also scheduled to be released on certain iOS devices, namely the iPhone 15 Pro models. Anyway, if you've got your hands on this game, it's time that you learn all the different in-game mechanics. As you find yourself enjoying the game, different cutscenes will be triggered. There can be times when you'll feel like simply skipping through these scenes and just enjoying the gameplay. So, keep reading this article to find out how to skip cutscenes in Assassin's Creed Mirage.
Every time a new game comes out, players look forward to learning the new aspects or mechanics it has to offer. Of course, it may not be possible for a player to learn all the in-game mechanics overnight. However, this does not negate the fact that understanding how the game functions is still extremely necessary. This is precisely why learning how to skip cutscenes in the game is important. So, without further ado, let's get right into the details.
How to Skip Cutscenes in Assassin's Creed Mirage?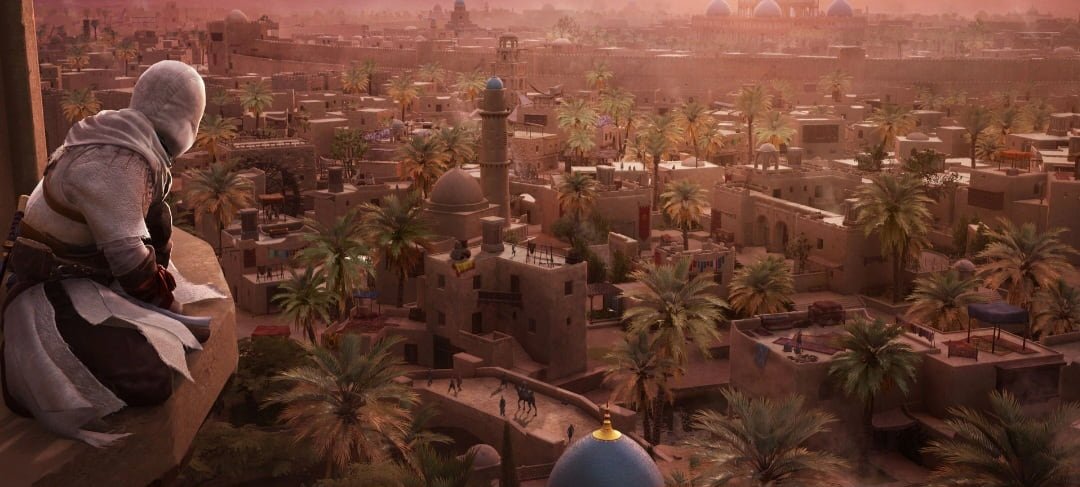 Why skip cutscenes?
A key highlight of most RPG titles lies in the fact that these games feature a strong storyline. More often than not, players can play the game as one of the characters, and through their in-game journey, they can unfold the story at their own pace. The cutscenes play a crucial part in building the backdrop of the story as well as in taking it forward. However, even then, watching a cutscene at regular intervals may not be the best experience for some players. Or, in case you complete the game and want to start once again, you may want to skip the cutscenes that you've already watched previously. This problem can be solved if you know how to skip cutscenes in Assassin's Creed: Mirage. So, the details regarding the same are shared below.
Skippable Cutscenes
What you must learn first if you want to skip cutscenes in AC Mirage is that not all cutscenes are skippable. Some cutscenes are extremely crucial for the gameplay, and thus you have to sit through these scenes while you play the game. However, if you've stumbled upon a skippable cutscene, you can simply press the circle button on your PS5 controller to skip it. Otherwise, if you're using an Xbox controller, you can use the B button to skip the cutscenes.
Unskippable cutscenes
Now, if you stumble upon a cutscene that cannot be skipped, you'll have to watch these scenes anyway. However, you can still skip some of the dialogue options in these cutscenes. To do so, simply press the circle button on your PS5 controller or the B button on your Xbox controller to skip the dialogue.
Well, this is how you can skip cutscenes in Assassin's Creed: Mirage. Hopefully, you will find this guide informative. For more such gaming-related content, keep visiting DigiStatement! Also read: Assassin's Creed (AC) Mirage: How to change Difficulty Settings