With the recent release of Assassin's Creed: Mirage, many have been praising it for returning to its roots. The bustling streets of ninth-century Baghdad come to life with vibrant visuals and a rich historical backdrop. You traverse this ancient city as Basim, a cunning street thief, on a quest for answers and justice. For those who fondly remember the silent takedowns, parkour, and covert assassinations that defined the early games, AC Mirage is a welcome return to form. Say goodbye to levels and RPG enemy mechanics; Mirage brings back the core mechanics that made the series a fan favorite. Now, while this approach may have left the player base divided, the Chromatic Aberration feature has disappointed a majority of players, and this is something most players have agreed to. Naturally, many are wanting to disable this feature altogether. If you are reading this guide, you too must be wondering the same. That being said, let's find out what the process is.
Chromatic Aberration, which usually adds cinematic flair, has taken an unwelcome turn, leaving players yearning for a way to disable it. Many players have voiced their discomfort with Chromatic Aberration in Assassin's Creed Mirage. Some have described it as the worst they've ever seen, with every object's edges appearing blurry and surrounded by multi-colored fringes. This visual distortion has led to feelings of dizziness and nausea for some players, making the game unplayable in its current state. So, is there a way to disable it?
Assassin's Creed (AC) Mirage Chromatic Aberration: How to disable it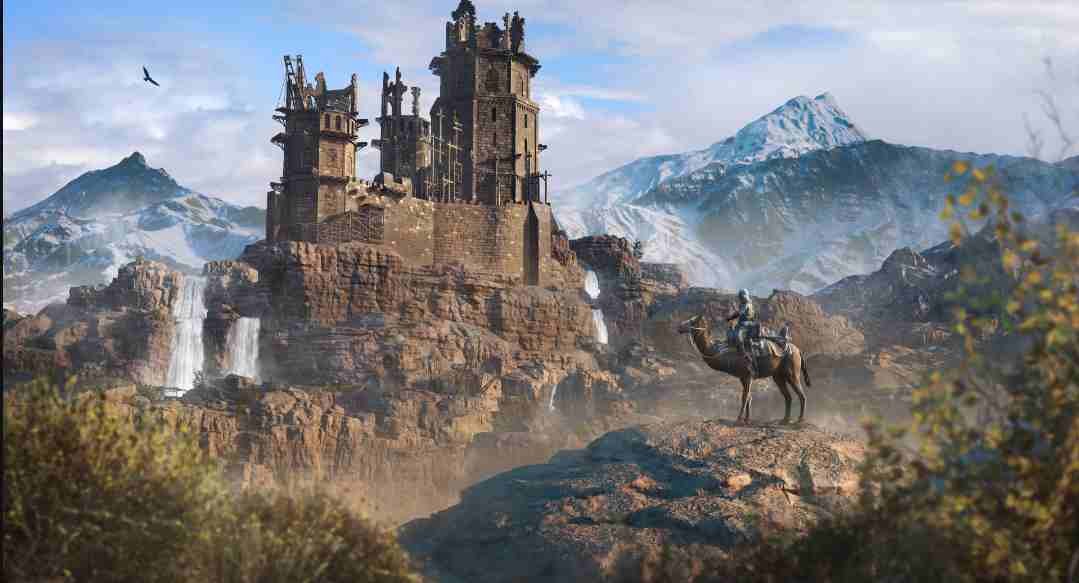 Unlike most modern games that generously offer an in-game option to disable Chromatic Aberration, AC Mirage developers (Ubisoft) seem to have excluded this setting. As of writing this article, there's no in-game option to turn off Chromatic Aberration in Assassin's Creed Mirage. Nevertheless, the gaming community, known for its resourcefulness, has been actively discussing potential workarounds. While it's essential to note that the workarounds aren't guaranteed solutions, they are worth trying for players who find this setting bothersome during their gaming experience.
Disable Chromatic Aberration through the Config file! (PC Only)
One workaround that could potentially help you disable Chromatic Aberration (CA) in AC Mirage is manually editing the game's configuration file. Many games follow a similar pattern when it comes to configuration, and disabling certain visual effects can be achieved by altering the relevant values in these files. However, it's important to note that as Assassin's Creed Mirage is relatively new, we can't provide a confirmed location for the configuration file or guarantee the presence of a CA line within it. Nevertheless, if you're willing to give it a shot, here's how you can attempt it:
Navigate to the directory where the game's configuration files are stored. According to us, it should be present in this directory: C:\Users\<Usernamefolder>\Documents\Assassin's Creed Mirage.
In this directory, once you've located the configuration file (typically ending in ".ini"), open it using a text editor like Notepad.
Now, search within the file for a line or section related to Chromatic Aberration.
If you find the relevant line, adjust its value to 0. This usually signifies turning off the effect.
It's important to keep in mind that this method is still under discussion within the gaming community. We are actively monitoring this topic and will promptly update our readers with more concrete steps and configuration file location once they become available.
Switch Display modes/Lower in-game graphics settings
Switching between various fullscreen modes, such as Full Screen, Borderless Window, or Windowed, may have an impact on the visual experience and potentially alleviate the CA issue. Additionally, lowering in-game settings like graphical fidelity, texture quality, or post-processing effects can sometimes mitigate unwanted visual distortions like CA as well. So, head to the game's Graphics settings menu and adjust these settings.
Contact Support
One final workaround involves reaching out to Ubisoft's support channels to report the Chromatic Aberration (CA) issue in Assassin's Creed Mirage. With enough reports and community feedback, Ubisoft may decide to prioritize the addition of a toggle in the in-game graphics settings menu to disable or enable CA.
And for now, those are the only workarounds that may help you with disabling Chromatic Aberration in AC Mirage. We hope all your doubts regarding the issue have been cleared. For all your gaming-related queries, make sure to check DigiStatement regularly! Read more: Assassin's Creed (AC) Mirage Crashing, Not Launching, Stuttering, FPS Drops, Black Screen Issues: Is there any fix yet?