Armored Core 6 is gaining popularity and getting good reviews, but that does not mean the game is flawless and free from any kind of bugs or crashes. In fact, there are quite a number of errors that have been troubling players ever since the game was released. So, in this article, we will go over the Crashing after Entering Photo Mode issue in Armored Core 6 that has been reported by many and see if there is a fix for it yet.
Well, due to an unknown bug, players are experiencing a crash issue in Armored Core 6 when exiting the in-game photo mode. Photo mode is a feature that lets you pause the game and take screenshots, kind of like freezing the action to capture cool moments. But with this bug, when players accidentally or intentionally entered photo mode and then tried to exit it, their game crashed. So, what is going on here? And is there a fix available for it yet?
Armored Core 6 Fires of Rubicon Crashing after entering Photo Mode Issue: Is there any fix yet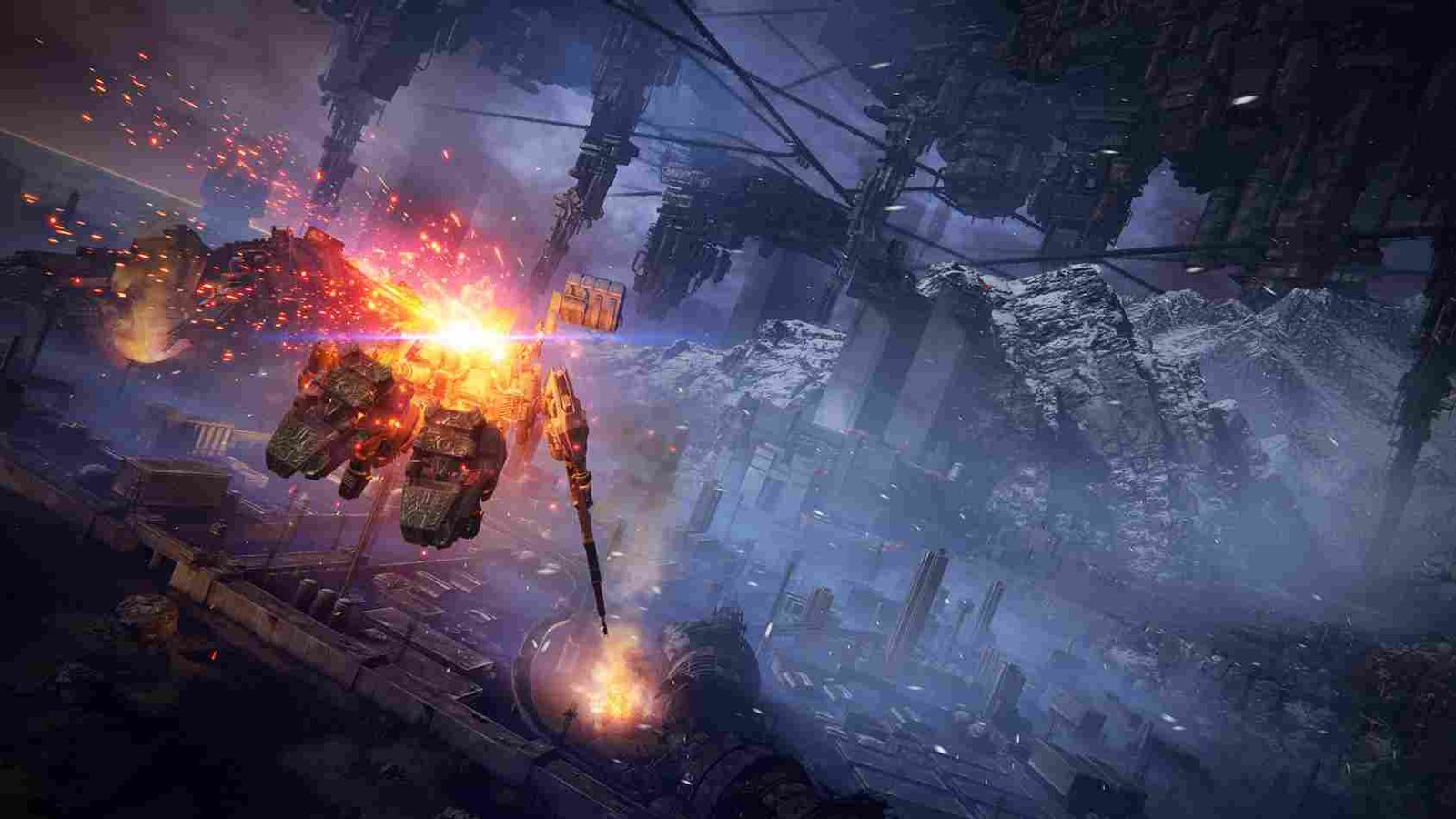 Unfortunately, as of writing this article, there is no official workaround/fix for this issue. Furthermore, the developers haven't acknowledged it either. This has led to players discussing solutions on online forums. While some workarounds have fixed the problem for them, others are still struggling with the error. Nevertheless, we have compiled a list of some potential fixes that are worth trying.
Verify Files And Run as Admin
This is the go-to method for addressing almost all kinds of errors in a game. So, to verify the game files for Armored Core 6, all you need to do is open the Steam client and right-click on the game from your Library. After that, click on the Properties option and select the Installed Files tab, where you can find the option to verify the integrity of game files. Select the option and wait until the scan is complete. Now, before you launch the game, right-click on the game's executable file and select "Run as administrator". After this, start the game and see if this workaround does the trick for you.
Update your GPU drivers
It is highly possible that the issue is related to outdated GPU drivers. So, if you are encountering this issue, ensure that your GPU drivers are up-to-date. Head to the official website of your GPU manufacturer (Nvidia or AMD) and look for the model you use. If a driver update is available, download and install it. With your GPU drivers up to date, it is time to check if the crashing issue in the game's Photo Mode is still prevalent.
Use Windowed/Borderless Window
The crashing while exiting the photo mode issue can also be fixed by adjusting the in-game settings. So, with the game open, head to the System menu and select the Graphics Settings tab. Here at the top, you will see the option that reads "Screen Mode". Set it to either Windowed or Borderless Window and then restart the game. Use the photo mode to check if that solved the issue for you.
Disable Overlay
Make sure that the overlay features of applications such as Discord, Xbox Game Bar, Steam, and such are disabled. Overlays can often cause issues in games, and disabling it might fix the photo mode crashing issue as well.
Whitelist the game
Antivirus software or the Windows Firewall may sometimes block AC6 from running properly. To fix this, you can add AC6 to the whitelist of your antivirus software or Windows firewall. To whitelist the game, open your antivirus software or Windows Firewall settings, go to the Exclusions or Exceptions tab, and add AC6 to the list of excluded programs.
Reinstall or Wait for an Update
The last thing to do is reinstall the game completely. Maybe a clean installation will fix this problem. If that fails as well, then the only thing left to do is wait for the developers to release an official fix. Since the game was recently released and the issue is being reported by numerous players, it is possible that the devs will release a patch or update in the future to fix most game-breaking bugs, including this one. But hey, these are just speculations and should be taken with a pinch of salt.
Well, those are some workarounds to try in order to solve the issues with Photo Mode in AC6. We hope this was helpful. For more guides and tutorials like this, make sure to visit DigiStatement frequently. And before you leave, click on this link for the guide on how to increase health in Armored Core 6.