Despite its flaws, Ark Survival Evolved is one of the most played survival games where you can craft weapons and items, build shelters, tame dinosaurs as well as other animals. It features tons of gameplay and new stuff that'll keep you engaged for countless hours, especially its multiplayer mode as new stuff keeps coming in the form of DLCs like creatures, maps, and other miscellaneous items. The lost island DLC is one of the fresh additions to the game that included three new dinosaurs, a large island map, and other stuff.
Apparently, not everyone is able to enjoy the new update as the game keeps crashing as the lost island map is not working properly. If you're one of those unfortunate ones, don't worry as multiple people have reported this error and looking for a fix. Read on more to know how to fix the lost island map and get the game running normally.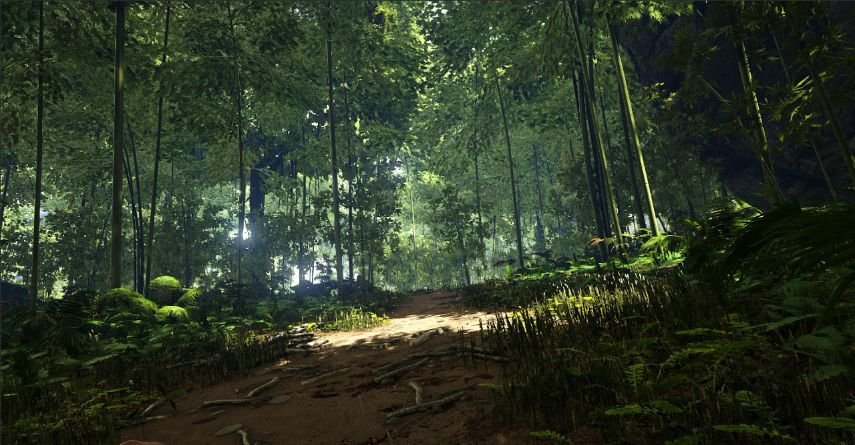 The cause of the bug?
This is not the first time that the new DLC map has stopped working through the release of the game, it's riddled with lots of issues. Many people complained about the poor optimization of the game as the game struggles to run smoothly on a mid-end PC, which caused many fans to abandon the game. The official servers of the game are also tedious but one can enjoy the game on the unofficial servers. Still, devs are doing everything in their power to make the game enjoyable to play for everyone.
When players are trying to boot the lost island map, the game bugs out and send them back to the main menu, if they try to join a server, it loads the Crystal Isles DLC store page. This is causing a lot of frustration.
Is there a fix?
Luckily, fans found a fix that allowed them to play the lost island map without any issues. All you have to do is download the new DLC map from the store and it will function normally. The map not working in the game might be that the DLC itself is not installed properly, so try to manually download and install the DLC from the store page and the issue will be fixed.
Another user on the steam forum provided a fix that should work for you, follow the necessary steps to fix it.
Head to the DLC section, untick the box for the installed map, close Steam, and try launching the application again.
After starting Steam again, head back to the DLC section and tick the box back and download the map.
Stay tuned for more updates at Digistatement.