The trend in today's gaming world is for numerous major AAA games getting the bulk of the attention. Likewise, the games are from major AAA studios with high budgets. However, sometimes games from smaller indie development teams get attention. Therefore, indie games become cult classics or fan-favorites. One of the indie fan-favorites like this is Aragami, which is a third-person action-adventure game from the developer studio Lince Works. With the success of the game, a sequel of the game called Aragami 2 was released on September 17, 2021.
What is Aragami 2?
The game takes place in a period of fantasy feudal Japan era. The main gameplay of Aragami 2 features Stealth action, special abilities, and also visceral combat gameplay. Players take on the role of an assassin who has supernatural powers. The action combat in the game is mainly swordplay as every NPC enemy in the game are carrying swords. Likewise, players have to use their power to control the shadows to outplay the enemies & take them down.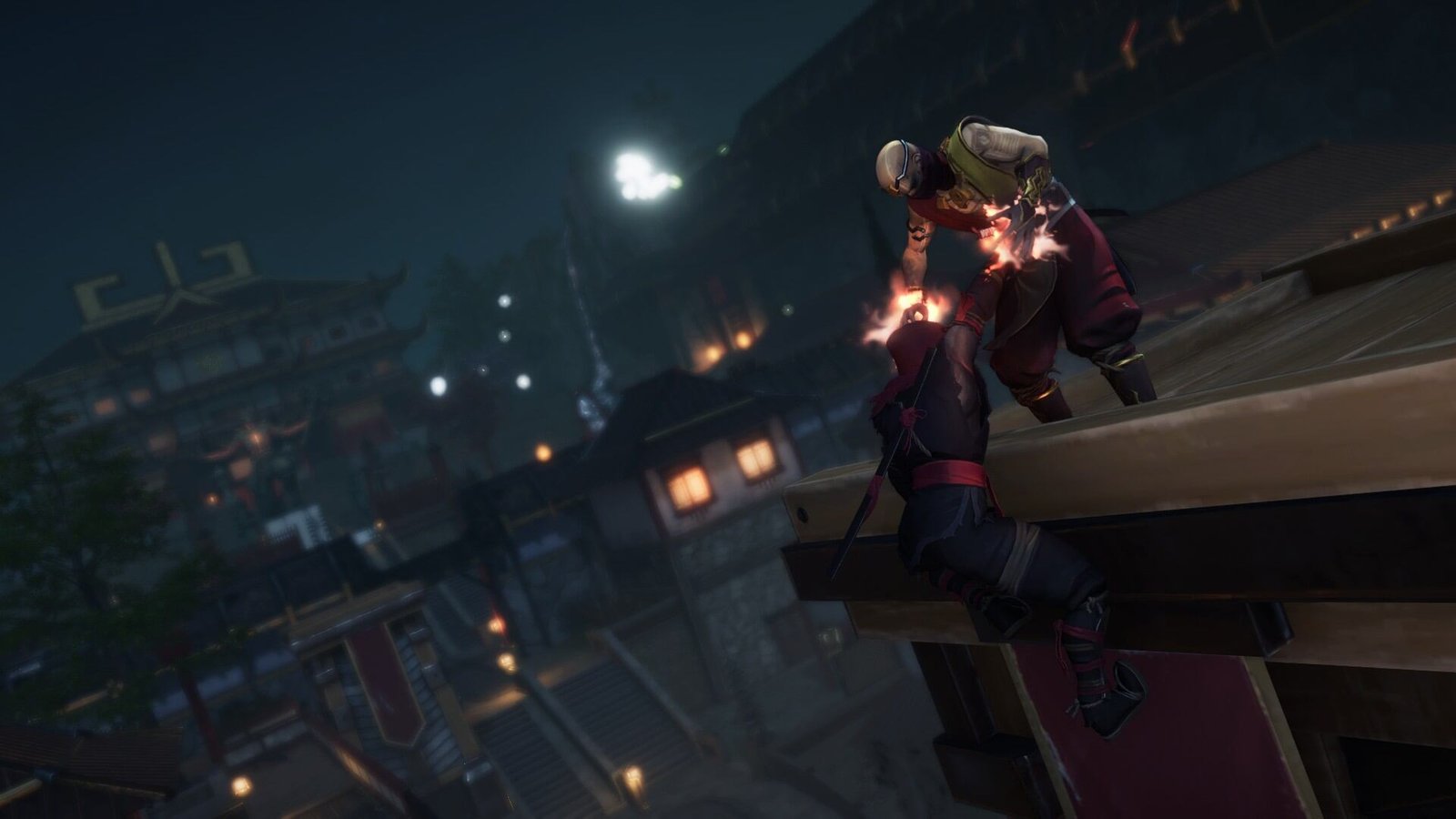 What are games similar to Aragami 2?
Some games that have similar combat and gameplay as Aragami 2 are ninja assassin-type games like Tenchu, Ninja Gaiden, and Onimusha. The gameplay is fast-paced, thrilling, challenging but also rewarding.
Aragami 2 features both single-player mode & also a co-op multiplayer game mode. Some players have been facing issues with the multiplayer mode.
Multiplayer Fix for Aragami 2
Devs have deployed some hotfixes to resolve the multiplayer not working issue, but still, many players are experiencing it. As devs are still investigating the network issue. We can expect the fixation of the issue real soon.
❗️Multiplayer Hotfix now live on Xbox and Windows 10.
❕Still investigating network issues affecting some players.
❕We will keep working on patching these and other issues in the following days.
❕Check our discord for the latest updates.

Thank you for your patience. https://t.co/KweyuQvs4n

— Aragami 2 Out Now (@LinceWorks) September 25, 2021
In the meantime, here are some helpful tips to fix the multiplayer mode in the game-
Always ensure that you have a stable and fast internet connection.

Try to restart the game

Try to restart the console/pc

The multiplayer issues may also be due to Xbox Live servers outage, always make sure that is not the case.

Finally, make sure to follow the official game website & also the game's Twitter account for new details & announcements from the devs.
Aragami 2 is now available to play on various platforms such as PlayStation 4, PlayStation 5, Xbox One, Xbox Series X|S, and also on Windows PC. The game is available on Steam and also on Xbox GamePass.
Read more info on the game here