Aragami 2 is a stealth action-adventure game from the game developer studio Lince Works. The game was released on 17 September 2021. It is available on multiple platforms including PlayStation 4, PlayStation 5, Xbox One, Xbox Series X|S, and also on Microsoft Windows.
The game is a sequel to Aragami. It is a game set in the world of assassins and ninjas. Players take on the role of an assassin who has the power to control shadows. The game is a third-person stealth game featuring lethal fight gameplay and free-form parkour traversals. Players are embroiled in the middle of a clan war. They have to battle the feud between the clans by fighting enemies from other clans.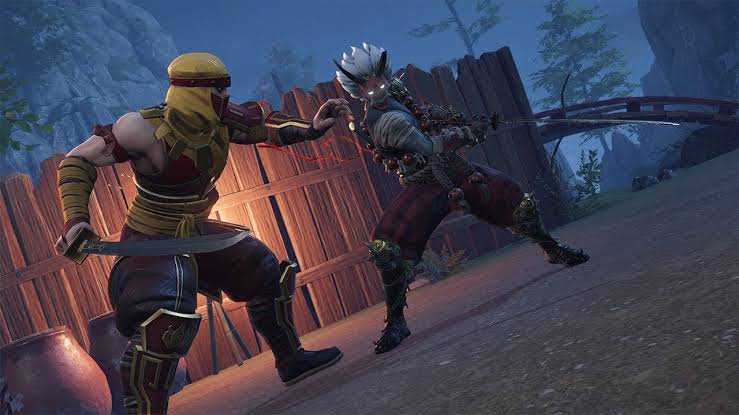 Who is Aragami 2 for?
The game is action-packed with free-running elements. It has amazing swordplay, combo mechanics, and an attack countering system. Players who are fans of games like the Ninja Gaiden series, Mark of the Ninja, etc. The main features of these games are the level of toughness and how rewarding the combat system is. Aragami 2 is the type of game that is easy to start, hard to master, and also rewarding to beat.
Can you run Aragami 2 on your PC?
Aragami 2 has pretty moderate system requirements to play on PC. If your Windows PC has a minimum processor of 3th Gen i3 and a minimum dedicated graphics card of Nvidia Gtx 650. Therefore, the game is a lightweight game and can easily run on any decent gaming rig. The game is also available on Steam.
Coming back to the main topic of this article, Aragami 2 on PC is an excellent game with a very decent control system. However, players may want to customize the key bindings according to their play style. The default key bindings may not be for everyone. A more personalized control may be what players want to make the control to suit them better.
Update for Aragami 2
The good news is that the developers and the team behind Aragami 2 have seen the players' desire for this feature. One of the developers has commented the following under one of the player's comments on the Steam community page:
"We will create a beta branch with a control remapping screen soon."