These days smartphones come with a GPU that comes integrated with the SoC. Well, there are a lot of chipsets use in these devices, and so are GPUs. All the OEMs that manufacture chipsets, including Qualcomm, use GPUs to enable better gaming performance in these devices. Some of the most popular GPUs for mobile devices are Adreno, Mali, and many others. While the version of GPU hardware determines the gaming and graphical performance of these devices, a software upgrade can also boost the performance. But, wait, do we have updates for GPUs as well? Well, Yes, it'ss just a recent thing. Earlier, Qualcomm said that GPUs will also be getting software updates to ensure better performance over time.
Xiaomi GPU driver update app now available:
Currently, all those GPU drivers are coming along with the system OS updates. One major flaw with this method of GPU update is that the system update needs approval from the carrier before it starts rolling out. Well, now it seems like this is going to change. Qualcomm has joined hands along with Google and has come up with an initiative to provide GPU driver updates via the Play Store.
This new process lets you update your GPU drivers directly via the Play Store. This further saves the hassle of approving the updates by the carriers. It helps in deploying the updates faster than before. Xiaomi has now come up with a GPU Driver Update application. It is currently available only in the Mi App Store in China. This makes Xiaomi the first OEM in China to bring this feature. This app will deliver updates independent of system updates or anything else. Xiaomi also claims that this will improve the overall stability while playing games like Crash 3, Peace Elite, Fortnite, and many others.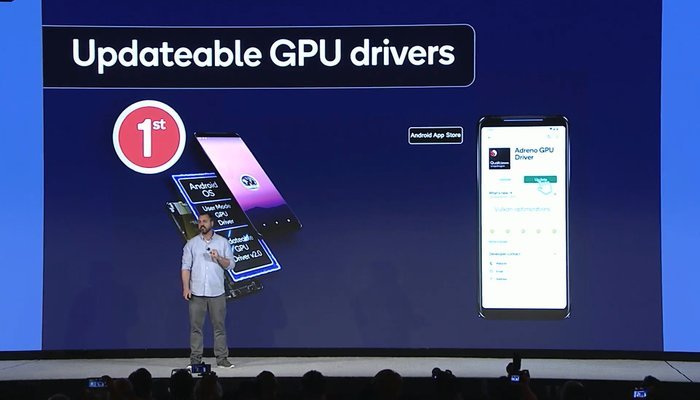 This is a part of the Android GPU Inspector tool for developers that lets you inspect the overall GPU usage including Qualcomm's Adreno GPU while playing games. This further helps in making further improvements where needed.
The new GPU Driver Update app comes with the latest version VA650.474.0. This app update is around 50.6 MB in size. Well, there'ss one more thing to it. Qualcomm has clarified that the GPU driver updates won't be rolled out on a monthly basis rather than it will roll out the updates to OEMs on a quarterly basis.
Stay tuned for further updates on the GPU Driver Update App for Xiaomi and more such related content. Also, share this article with all those people who have been worrying about GPU driver updates.
Via; Gizmochina