Apex Legends is a popular online multiplayer game that has taken the gaming world by storm. Developed by Respawn Entertainment, the game was released in 2019 and has since amassed a massive following. This game is free-to-play and is available to play on almost every popular video game platform. In this game, you can play with your friends in various game modes including a 1v1 against them. So now, your friendly banter about who is the better player can come to an end with a pure 1v1 fight. But, how to play 1v1 with friends and recent players in Apex Legends? Carry on reading this guide to know how to do it.
Apex Legends is a battle royale game that pits players against each other on a deserted island, with the last team standing being crowned the winner. What sets Apex Legends apart from other battle royale games is its unique cast of characters, each with its special abilities and personalities. Coming to our main topic, here is how you can 1v1 with friends and recent players in this game.
Apex Legends 1v1 with friends and recent players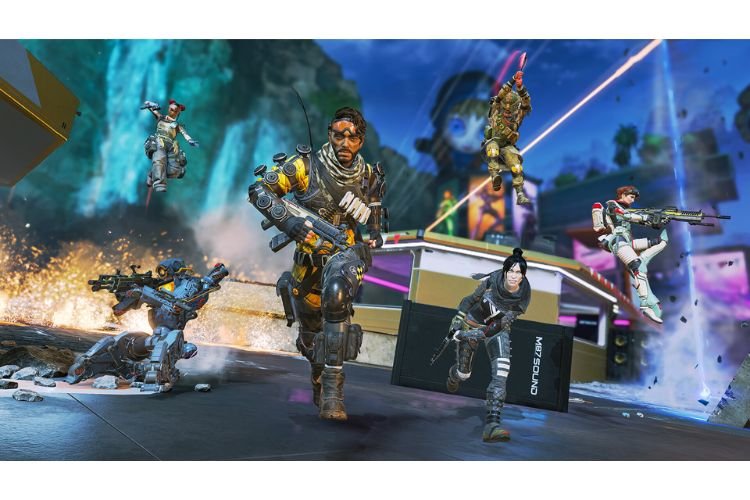 Launch Apex Legends and invite your friend or a recent player to your lobby(party).

Click on the option on the main menu where you select the map.

In this menu, you will see the "Firing Range" option. Select it. Make sure that your friend or recent player is ready.
Once you're in the firing range, visit near the guns to equip your preferred guns.
Now, once you have equipped the gun you want to battle with, go to the options by pressing the respective key on the platform. For example, Esc on Keyboard, Options button on PlayStation Controller, etc.
Select "Toggle Friendly Fire" and then Friendly Fire will be enabled.
Once it is enabled, you will be able to deal damage to your friend in the lobby and can indulge in a proper 1v1.
Once a player gets defeated in 1v1, they will get respawn at the initial spawn area of the Firing Range.
This was how you can play 1v1 with your friends and recent players in Apex legends. If you found this guide helpful, share it with your friends.
Related: Smalland Survive the Wilds PS4, PS5, Xbox One, Xbox Series X/S & Nintendo Switch Release Date