Smalland: Survive the Wilds, the highly anticipated survival game from developer Merge Games, has finally released its early access on PC. Since this game has been witnessing a growing fan base, many console players wonder about the release date of Smalland Survive the Wilds for PS4, PS5, Xbox One, Xbox Series X|S, and Nintendo Switch. If you are also eagerly awaiting the release of a console version of this game, then you are at the right place. Carry on reading this guide till the end to find out everything about this topic.
Smalland: Survive the Wilds is a survival game where players are shrunk down to the size of insects and must navigate their way through a dangerous and unpredictable wilderness. With limited resources, players must scavenge for food, water, and shelter while avoiding predators and environmental hazards. The game also features crafting mechanics, allowing players to create tools and weapons to help them survive. One of the unique features of Smalland is its emphasis on exploration. The game world is vast and filled with hidden secrets and treasures to discover. Players can venture out into the wilderness to uncover new areas and gather resources but must be careful not to get lost or wander too far from their base. Coming to our main topic, here is everything you need to know about the game's console release date.
Smalland Survive the Wilds PS4, PS5, Xbox One, Xbox Series X/S & Nintendo Switch
Smalland: Survive the Wilds will soon be witnessing its console version release. The developers of Smallands have confirmed that the console version of this game is planned to get released after the PC version of the game reaches version 1.0 and leave its current Early Access phase. The early access version was released on March 29, 2023. Now, the question of how much time will this game remain in the Early Access phase is something many are asking. But, before that let's focus on one thing. The devs didn't mention which console platforms will the game get released on. So, we currently have no information regarding the same.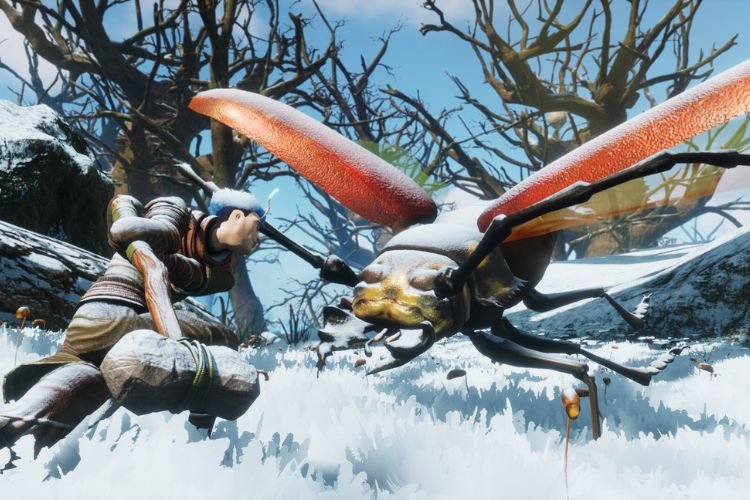 An early access phase of a game is created to determine the possible bugs and issues and fix them. In the case of Smallands, the early access phase is expected to last from 6-12 months after its release. So, it means that the 1.0 version of this game and the console version will be released sometime between October 2023 to April 2024. Well, do note that this is only speculation from our side and not any confirmed update, so make sure to take this information with a pinch of salt. We will update this article with more information once we fetch it. Until then, don't forget to follow Digistatement for more such gaming-related content.
Related: Counter Strike 2 PS4, PS5, Xbox One, Xbox Series X/S, & Nintendo Switch Release Date