Apex Legends is a free-to-play first-person shooter battle royale game developed by Respawn entertainment.
The game was released on February 4 2019 and has since been released on all major platforms with an incoming release for mobile devices sometime in 2022.
Being a first-person shooter, the game relies heavily on a player's attention and reaction in-game, for which your in-game frames per second (FPS) are quite important.
Many players have faced frame drops in Apex legends, below we have listed a wide variety of ways to troubleshoot your frame drops in-game.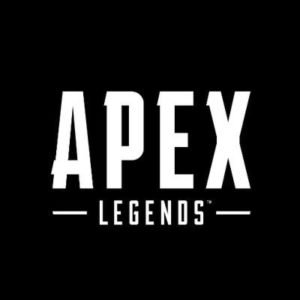 Troubleshooting Apex Legends FPS issues
1) Cap frame rate
Open origin
Open "game library"
Right-click on Apex Legends and select "Game Properties"
select "advanced" and put the command line argument  +fps_max 60 to lock it at 60 fps, similarly, you can increase or decrease it by choice
2) Anti Cheat priority
Launch Apex Legends
Press ctrl+shift+escape
in the task manager, click on the "Details" tab, find easy anti-cheat, and set its priority to low by right-clicking on it
3) Lowering graphical settings
Launch Apex Legends
Select "Settings"
Select the "Video settings" tab
In the video settings tab, lower the texture streaming budge
If that still doesn't solve the issue then lower your graphical settings than its current settings.
4) Overlay applications
Close programs and any overlay running applications in the background, such as Discord, Geforce Experience, MSI Afterburner, EVGA Precision, Shadowplay, Aura for ASUS, RivaTuner OSD, RivaTuner statistics, Radeon ReLive, Voicemeeter, FRAPS, OBS studio, and so on
5) Restarting your system
At times there are software or other processes that are causing a problem with origin and hence a clean boot could help fix the problem as all applications and processes running will get a fresh start.
6) Ensure your preferred GPU is being used
Right-click on your desktop and select "Nvidia control panel"
Once in the Nvidia Control panel, change your global settings to "High-performance Nvidia processor" and select "Apply"
select the "program settings" tab in the Nvidia control panel
Click on "Add" and add Apex Legends, then change it to "High-performance Nvidia processor"
Click "Apply"
7) Update GPU drivers
To update Nvidia GPU drivers
Download Nvidia GeForce experience
In Nvidia Geforce Experience, select "Drivers" and install any latest game drivers
To update AMD GPU drivers
Right-click on your desktop and open "Radeon settings"
Select "Updates" from the bottom left of the window
You will be able to scan for new updates and be prompted for any new updates
Finally, you can attempt simply reinstalling the game and launcher, if the issue is still not resolved yet then we suggest searching through their forums here