Official patch notes have been added to the bottom of the post
---
If you are wondering, why Animal Crossing New Horizons is not working for you, fret not, as yoh are not alone. The game is currently under maintenance for the deployment of the new update 1.2.0. Players are unable to visit islands online as the game servers are currently down. It will bring a new patch 1.2.0 to the game, which will add Redd, Lief & many other features to the game.
Many of users have taken the route of Twitter & forums to confirm the ongoing maintenance. Have a look at a few comments which confirms the same.
https://twitter.com/lilheartnose/status/1253115844554567680?s=19
https://twitter.com/AidanHazard3/status/1253114890321104896?s=19
An official update has also arrived from the Nintendo Switch Japanese Twitter account which says the following : We are currently performing maintenance. During maintenance, network services may not be available temporarily.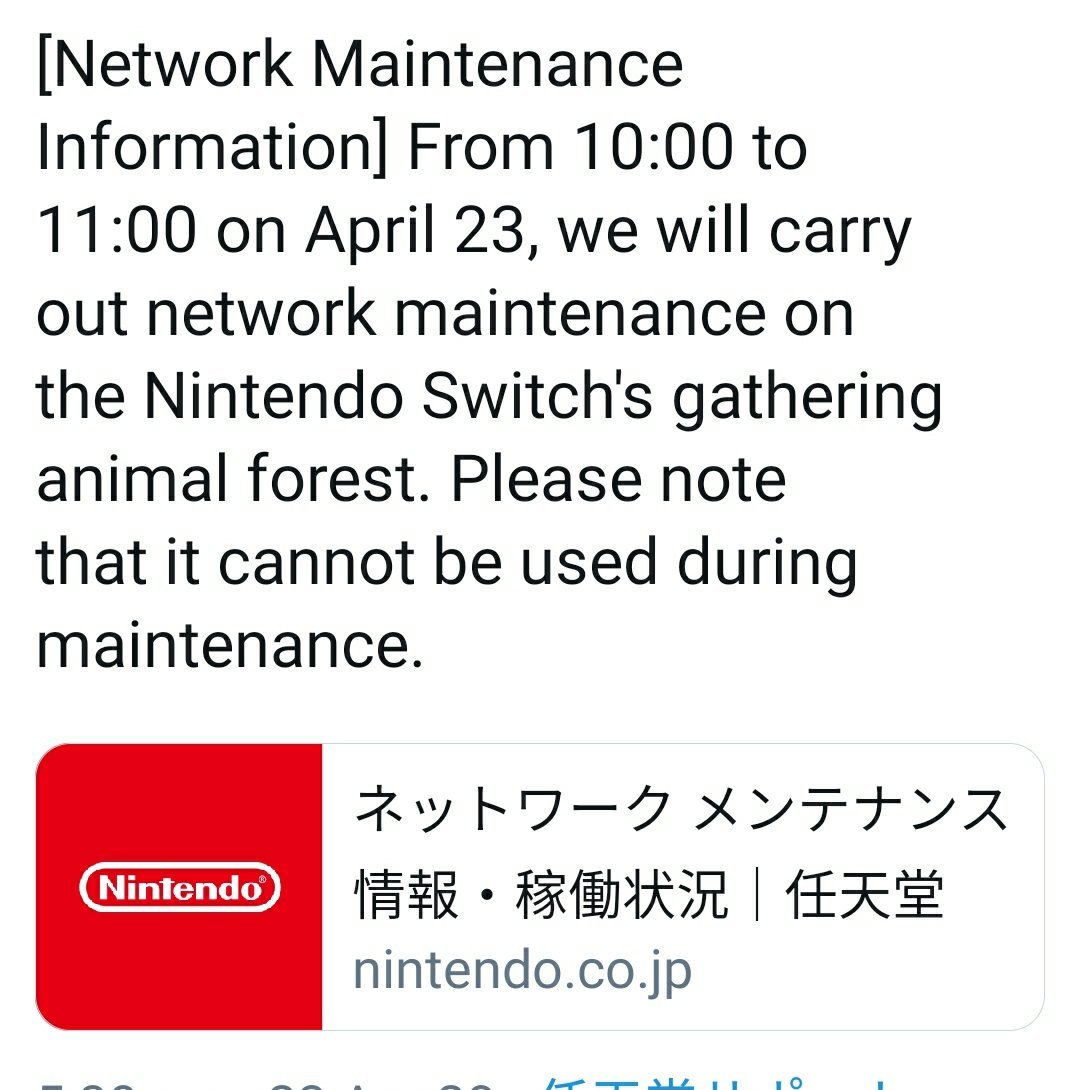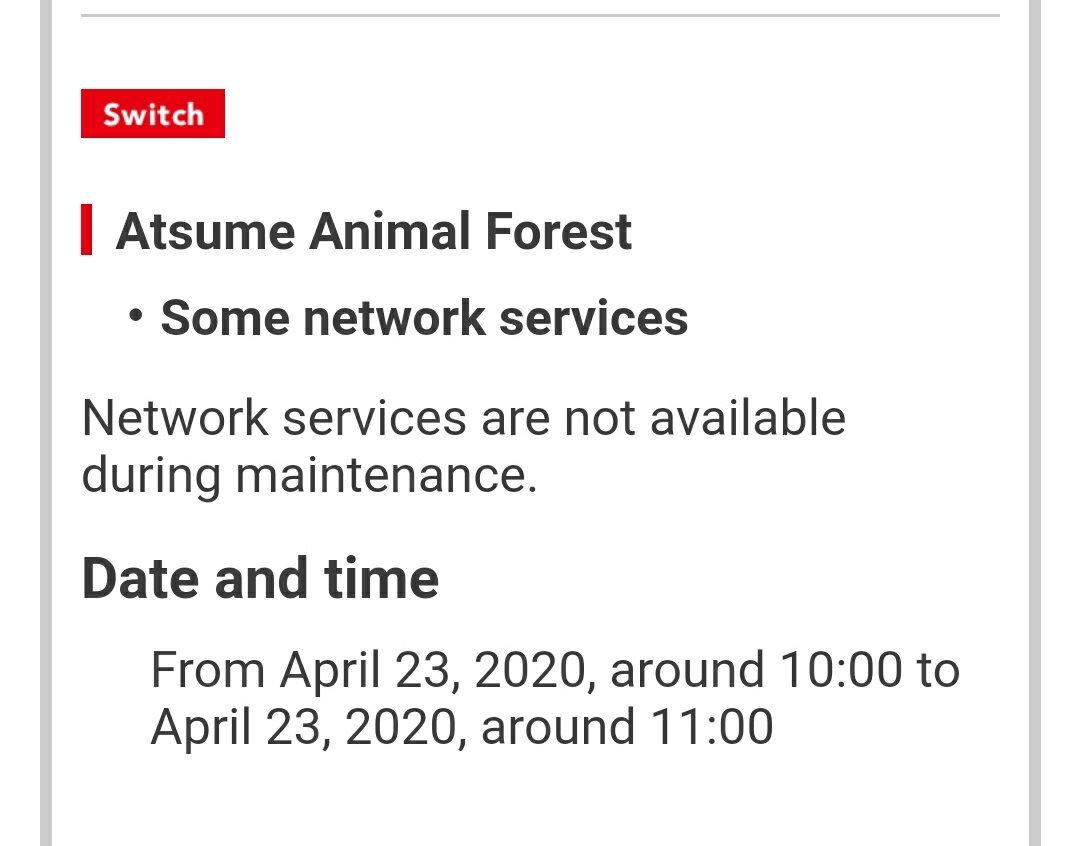 Patch notes
Ver. 1.2.0 [2020.4.23]
It has been updated if the version notation at the top right of the software title screen is "Ver. 1.2.0".
General Updates
The following peddlers are newly visiting.
Rage (gardening shop) [Editor's Note: This is Leif's Flower Shop]
Tsunekichi (Inari Market) [Editor's Note: This is Jolly Redd's Treasure Trawler]
Seasonal events have been added.
In addition, we have made adjustments and fixed defects so that you can play the game comfortably