The number of Twitter mentions that a game receives is often used as a gauge of the popularity as well as the player base that a game enjoys. This is due to the fact that Twitter is the most commonly used platform of communication between users and developers, whether it be for reporting issues and glitches that they are facing in the game, or just to ask for new content and suggest improvements. In this article, we will be taking a look at a newly released Twitter Gaming insight revealing the top 10 most tweeted about games in the first half of 2021, between January and June. Right, let's get into it.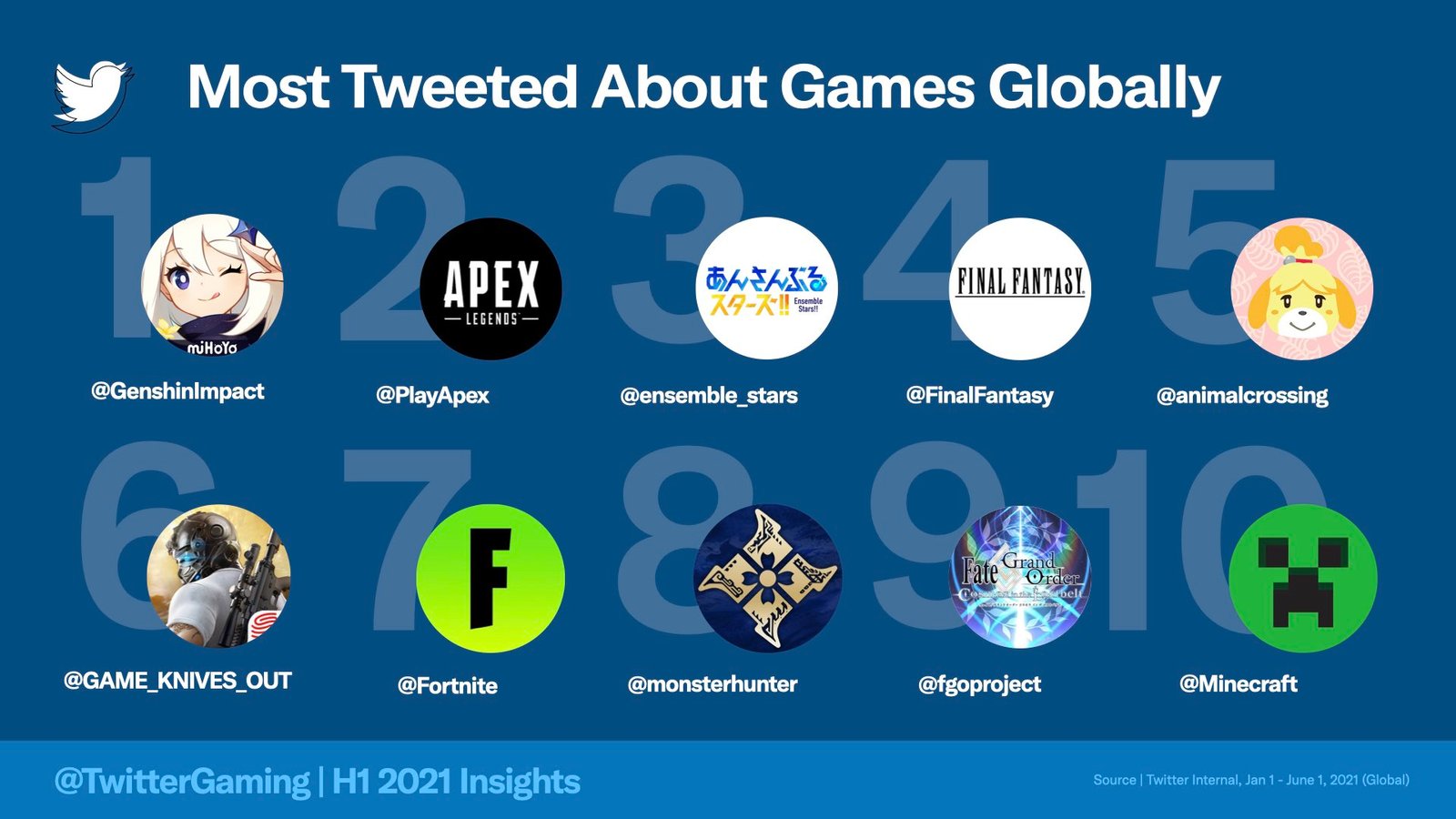 In the fifth spot of most tweeted about games in the first half of 2021, is Animal Crossing. This could be due to the fact that Animal Crossing: New Horizons is experiencing a spike in its popularity. The game was developed and published by Nintendo for the Nintendo Switch and received global acclaim, being nominated for Best Game at the 2021 Academy Video Game Awards, where it also won Best Multiplayer Game as well as Game Beyond Entertainment.
The top five most tweeted about games in the first half of 2021, between January and June does feature a couple of surprises. Some might argue that seeing Genshin Impact take the number one spot. For the most part, Genshin Impact's popularity can be isolated to the fact that it has some of the most loyal fanbases ever, as well as the gacha game system of Genshin Impact, where players are tempted into purchasing in-game currency so as to spin a toy vending machine and receive a random item. While this is banned in some regions due to its association with gambling causing addictions in users, Genshin impact continues to be popular wherever it is allowed to operate.
The other game that many fans had never heard of and was revealed to be the third most tweeted about game in the first half of 2021 was Ensemble Stars, a Japanese card-collecting game for mobile devices. Again, the lasting popularity and interest in this game can be pinned to the incredibly loyal Japanese fanbase that the game enjoys, who refuse to let go of the game no matter what.
We hope you enjoyed this coverage, be sure to take a look at our other articles on Pokemon, the new Brawlhalla update, and the new Brawl Stars brawlers.