Updated – April 1 ( 17: 01 IST): The devs are currently working on a fix as a result of the overwhelming number of complaints by players facing this issue. So, sit back and relax as the issue will be fixed soon. For more details, visit here.
---
Original Post from April 1 follows below-
---
Are you trying to create your Among Us account for the first time but failing to do so? Well, my friend, you are not alone. Many players are facing this issue as GoogleAuthNoToken is troubling players. In this article, we are going to discuss why this issue is occurring and how to fix it. Here's everything you need to know.
Among Us
Among Us is no doubt a popular title. Its popularity increased recently as people were confined to their homes and wanted something to pass their time with. Averaging over 16K players, Among Us is being played by many new players who want to enjoy the game with their friends. However, reports of failing to create a new Among Us account has been flooding the internet the past few days restricting new players to enjoy the game.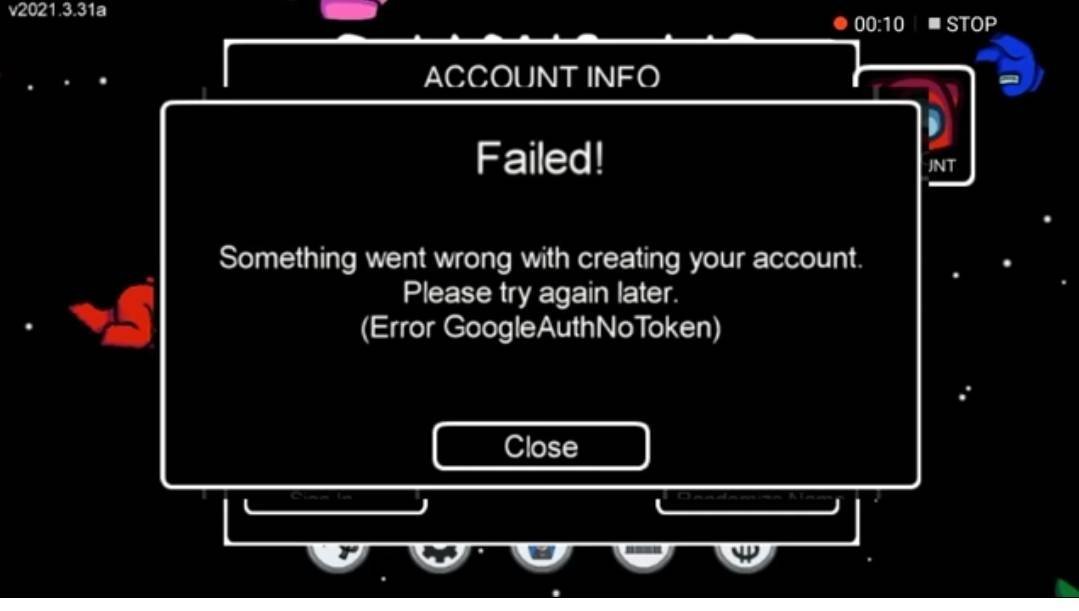 Among Us- GoogleAuthNoToken error
This GoogleAuthNoToken error occurs when Google can't find your account credentials when you are trying to sign-in in Among Us. @AmongUsGame has released a post stating the reason for this issue and it seems due to server overload, the problem is faced by many players.
You can watch this video by @FauxyHippy to better understand the situation.
Well, it isn't your fault that you are getting this error. Since many players are facing the issue, we have come up with a rather simple fix to help you all sign-in with your Google account in Among Us.
Among Us- Error Fixed
Sometimes due to glitches, the Google authentication process can't validate the credentials of your Google account which leads to this error. So, the most efficient fix is to delete the data of the game and restart it. Here's how to do it.
First, go to your 'Settings' option
Then find the 'Apps' option
In the Apps menu, you will find all the applications installed on your phone. Find 'Among Us' and tap on it.
Now, tap on 'Force Stop' to stop the game from running in the background. After doing so, go to Storage and tap on 'Clear Data'. This will reset the game.
If you follow the given steps correctly, the GoogleAuthNoToken error should be fixed by now. If not, then wait for it to get fixed as it is a server issue that can be solely fixed by the developers.