The budget-range when it comes to gadgets and technology is a space closely monitored by most brands. People falling in this category are often unwilling to go hard on their wallets. They usually settle with products that would last long. Hence, it is a no-brainer that brands do not want to compromise on being the favourites with such users. Usually, manufacturers flush multiple products in the budget-range with minor tweaks to lure a customer towards them. It works at times because the buyer finds satisfaction in the offerings. On other days a company sells for it manages to confuse the customer, in a way that he wishes to settle for a product to end wandering around. Nonetheless, the company has a new user added to their list. Moreover, rather often than not, the customers do feel satisfied, for a decent tenure.
About the AMD A520
AMD is no different when it comes to flushing products in the budget-range, and is now out with their new motherboard, the A520. The new motherboard will mainly power the 3rd Gen of Ryzen processors, Zen 2 based Ryzen 3000 and 4000. Although A520 supports Zen 3 architecture, which ensures it will be seen in AMD products to come in near future. AMD while keeping in mind your tight pockets has excluded the PCle 4.0 support. We saw that coming from miles away. It does provide you with 20+ PCle 3.0 lanes, which is well, the bare minimum AMD could have done. Clearly, a necessary cost-cutting measure. Are you among the rare misfits that would buy a budget motherboard and partner it with a high-end processor? If yes, then you must note, overclocking of any kind is not supported and you would have troubles.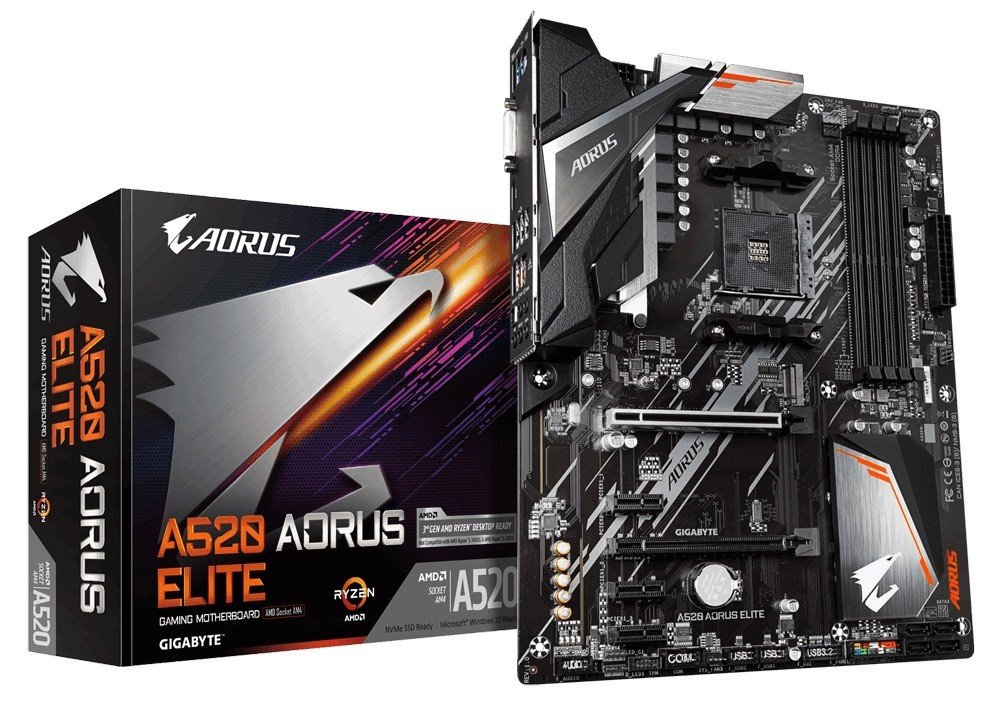 AMD has its B550 and X570 chipsets sitting poised in the budget range. The introduction of A520 will, for one, expand AMD's budget spectrum. Two, it also offers a cheap solution to those shifting to AMD. It is believed that some vendors have already pounced over the opportunity to utilize the A520 chipset. These included the original manufacturers of A520, ASRock, ASUS, GIGABYTE and MSI. GIGABYTE with its Aorus Elite model will also be offering a few gaming themed models that could entice a buyer on a strict budget.