Many have perceived the hype around NVIDIA and their new GeForce RTX 30 Series as a factor that has silenced its competition. In the GPU space, we might not have a reply to NVIDIA's Ampere-based lineup for near future but that's no reason to hinder improvement. AMD is focused to not lose its customer base around all the noise its competitors are making. The most recent rumours have been speaking of a AMD Ryzen-7 3800XT. Within the same scheme, they have rolled out updates for software and drivers to enhance performance on their systems. The latest update graces the Radeon Software Adrenalin 2020, which gets version number 20.8.3.
Improvement and persisting issues with Radeon Software Adrenalin 2020
A user going by saddfox handle on Reddit posted about the graphics driver's new update. The Adrenalin's new version takes over from the 20.8.1 Edition. The new driver update will provide Vulkan support in some added extensions compared to the outgoing edition. Among these, one provides support for shader modules and another binds the driver to return default RGBA value for out-of-bound reads. The Radeon Software Adrenalin 2020 resolves quite a few issues pertaining to Radeon RX 5000. These have to do with the crash and hang experienced at the launch of games like PES 2020 and Surviving Mars. HDR shall be enabled on devices supporting Radeon FreeSync 2 display, while during the gameplay the refresh rate might shift to its minimum extreme.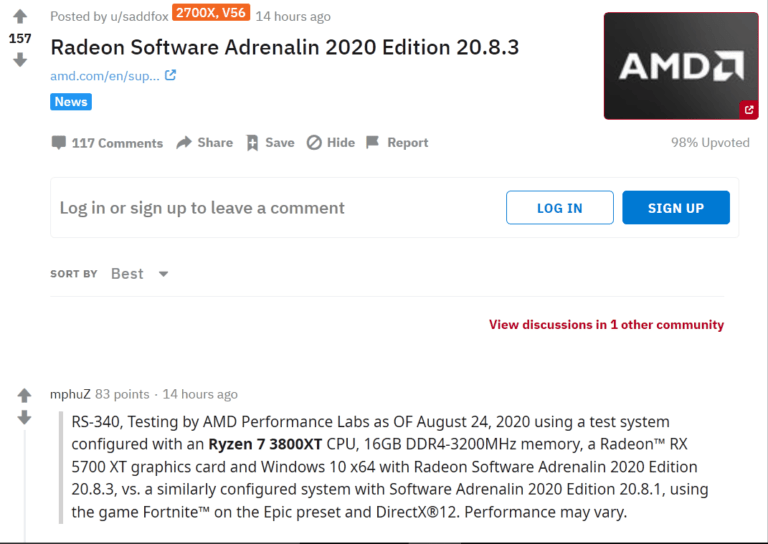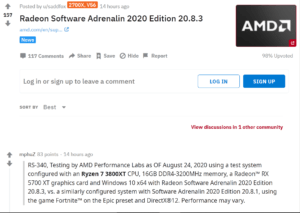 Now like most updates some flaws have been identified that we would be left to bear with. If Project Cars is a game you are hooked to, you wouldn't have a glitchless journey yet. Radeon Vega graphics would be least improved by the Radeon Software Adrenalin 2020 with a sustained problem on Horizon Zero Dawn. AMD know that these bugs would continue causing ruckus here and there but they have encouraged the user to use AMD's feedback system. Gameplay stutter and black screen issues are being inspected on Radeon RX 5000 and AMD assure they would get rid of them soon. Find below the link to Radeon Software Adrenalin 2020 Edition 20.8.3 installation package.
Radeon Adrenalin 2020 Driver version 20.8.3 for Windows10 64-bit
Radeon Adrenalin 2020 Driver version 20.8.3 for Windows 7 64-bit