With the on going rumour about AMD refreshing it's Matisse CPU, several leaks have surfaced about new processor releases. Recently AMD's Ryzen 7 3800XT was spotted in the Ashes of the Singularity (AotS) benchmark. Judging from that, following are the technical advancement 3800XT has made over the 3800X base model :
AMD Ryzen 7 3800XT will be a 16 threaded/8 core processor. This is the same as 3800X, however the XT variant will run with a 4.2GHz Base Clock and a 4.8GHz Boost Clock. This is a noticeable upliftment from the 3.9GHz Base Clock and 4.5GHz Boost Clock of the former. This should provide a rough 10% increasing in processing speed.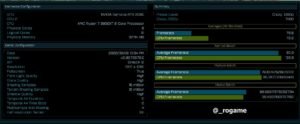 3800XT will have similar cache arrangement to its 3800X counterpart. It will run with a 32MB of L3 cache and 4MB of L2 cache. The processor will have 105W of TDP, which means it will require a 105W cooler to cool the processor.
In the Ashes of the Singularity (AotS) benchmark, Ryzen 7 3800X was coupled with Nvidia Geforce RTX 2080 graphics card and here are the results :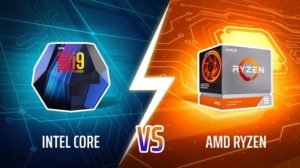 With the "Crazy_1080p" preset, the processor provided an average of 113.2 FPS. The game ran at 135.9 FPS in normal, 115.3 FPS in medium and 95.49 FPS in heavy settings. To compare, Intel's i9-10900k averaged out at 125.7 FPS.
AMD's ability to tweak a known CPU and make it stronger is impressive. It has put itself at par with Intel's CPUs as 3800XT approaches the Core i9 benchmark. The release of 3800XT is still a rumour as it hasn't been confirmed by official sources yet. If the rumours stands true then we will get to see a minor performance bump over X variant. It is likely that the 3700X and 3800X will get cheaper.
Be sure to check us out as as we will be covering any Matisse releases.