As you set out on your journey to conquer the world in Age of Wonders 4, you may have encountered a frustrating problem: your in-game progress is not saving. You spend hours strategizing and building your empire, only to lose all your progress the next time you log in. It's like taking one step forward and two steps back. This issue has left many players feeling discouraged and annoyed. However, don't lose hope just yet! We have researched various forums and websites to find possible solutions to this problem. In this guide, we will discuss some of the workarounds that players have tried and found successful. So, consider reading till the end.
Age of Wonders 4 is a captivating game that keeps players hooked for hours, if not days. However, nothing can be more disheartening than losing all the hard-earned progress due to a pesky bug. That's exactly what many AoW4 enthusiasts have been struggling with lately: the "in-game progress not saving" issue. Players receive an error message that warns them of insufficient disk space as the game fails to save their progress. The worst part? Even those with ample storage space have reported facing this vexing problem. The inability to save progress can be a major letdown for players striving to achieve greatness in the game. Let's see if there is any fix for this yet.
Age of Wonders 4 In-Game Progress Not Saving Issue: Is there any fix yet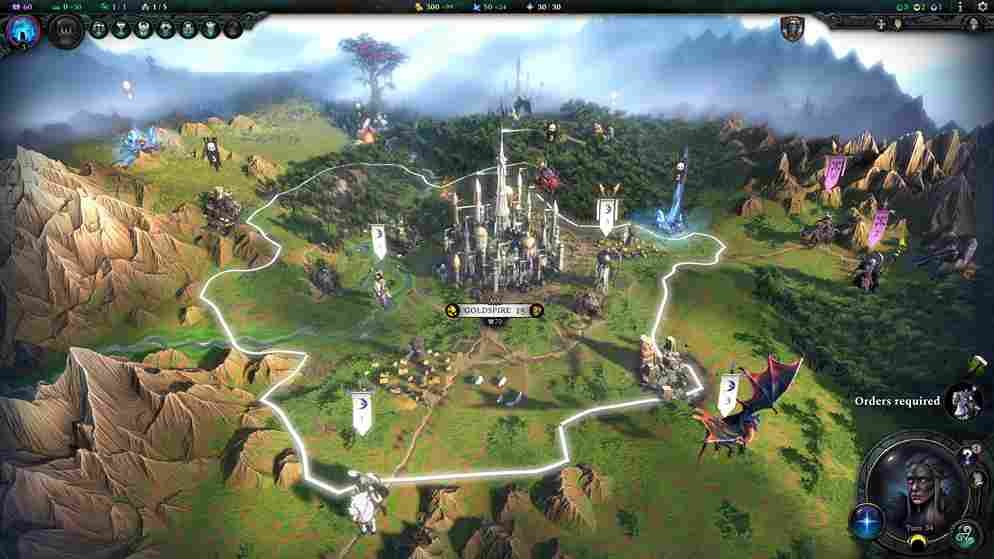 Players accessing the game via both Steam and Epic Games have reported encountering the in-game progress not saving issue in Age of Wonders 4. Despite widespread reports of this bug, the game's developers have not yet released a hotfix to address the issue. This has left many players frustrated and unsure of how to proceed with their gameplay. However, one of the developers did acknowledge the issue and stated the following-
Hi Knight of Virtuosity, thanks for reaching out. We are aware of issues with Saving on Epic Games. Is this the platform of your choice? If so could you make a bug report on the Paradox Forums and attach your Game Log from the session in which this occurred?
You can find Game Logs Documents\Paradox Interactive\Age of Wonders 4\Logs
Another player reported that they faced the error on Steam as well. Well, the dev said the following:
Hmm, we haven't heard of this on Steam. Generally you can have 5 Manual Saves, 5 Auto Saves, a Quick save and a Game Start Save, so you might be encountering the normal limits?
For Steam you can find saves here: \Program Files (x86)\Steam\userdata\NUMBERS\1222970\remote\Save
The workaround for the "in-game progress not saving" issue in Age of Wonders 4 that worked for some players is to delete some of the autosaves. This allows players to load into the game and create new manual saves. Although deleting some of the autosaves seems to have fixed the issue for some players, it can still be inconvenient and time-consuming. Also, others have reported that a simple restart fixed the issue for them, so make sure to give this method a try as well.
Well, it's important that the developers address this issue and provide a permanent fix. While they have acknowledged the problem, there's no news on when it will be resolved. We can only hope that it will be fixed in the future through an update or patch. However, as of now, this is just speculation and should be taken with a grain of salt.
That's all the information we have for now. Make sure to follow Digistatement for more updates on this issue and other gaming news. And to know the save file location of the game, click here.