If you are an old PC Gamer, you must have come across the Vcruntime140_1 DLL Missing Error quite a few times for now. This error is very common and can trigger at any game as the main reason behind this error is some missing Microsoft files that are quite necessary to run a game. Age of Empires 4 is the fourth installment in the Age of Empires video game series and many players are encountering the Vcruntime140_1 DLL Missing Error while trying to play it on their PCs. If you also want to know how you can fix it, continue reading this article till the end. 
Developed by Relic Entertainment in partnership with World's Edge and published by Xbox Game Studios, Age of Empires 4 is the recently released real-time strategy game. This game puts you at the center of epic historical battles that shaped the world. You will be amazed by the newly added innovative ways to expand your empire in vast landscapes in this game. The game included a total of 4 campaigns at the launch, The Normans, The Hundred Years War, The Mongol Empire, and The Rise of Moscow. However, all the enjoyment of playing this game gets crumbled when you encounter the Vcruntime140_1 DLL Missing Error. Coming back to the topic, here is everything you need to know about fixing this error.
Fix: Age of Empires 4 Vcruntime140_1 DLL Missing Error
As mentioned above, this error is quite common and occurs because some files are not present or are not accessible in your computer system. To be specific about the files that are missing, they are the Visual C++ files that are already present in the computers by default. But due to any unfortunate reason, they might not be present or accessible on your PC. Therefore, we will simply add these files again to your PC to resolve this error completely. To do so, follow these steps: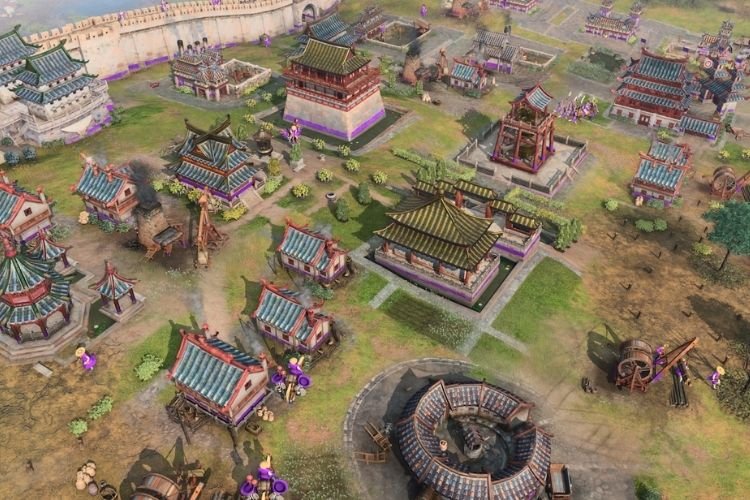 Head here

 to download the Visual C++ files from the official website of Microsoft. 

Check both the boxes, i.e., x64 and x86 as we will be needing both of these files, and start downloading.

When downloaded, open the files one by one to install them.

Click on agree and start the installation process.

Once both the files are installed on your computer, you will not be facing this error any longer. 

Anyhow, if you are still facing this error, 

restart your PC

.
So, this was all about fixing the Age of Empires 4 Vcruntime140_1 DLL Missing Error. If you found this article helpful, share it with your friends.