As the winter season is arriving late this year, so are the pets in the brand new update of Adopt Me. It is one of Roblox's most infamous animal-based games that lets you care for, pet, and trade your animals for a lucrative sum and is a haven for animal lovers. To surprise players, Adopt Me has planned many new exciting things that look promising and are something many in the community wanted. To further enhance the game and add new content, Adopt Me announced the new Snow Weather update and new pets that'll be exclusive to the event. Wondering what's so special about it? Continue reading the article to know more about the most anticipated update.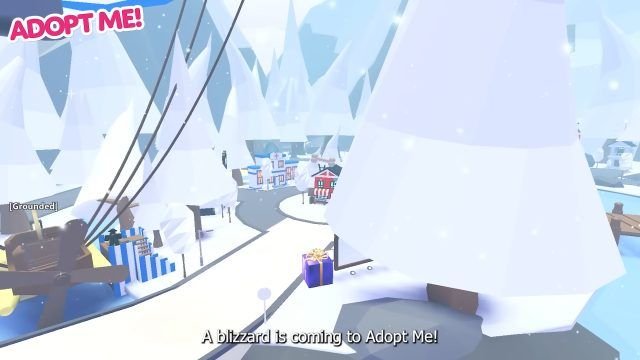 Details of Snow Weather updates & pets
In the past, Adopt Me graced us with the desert update and pets that were normally found in the hot environment, but now we got the opposite with the arrival of snow weather and cold that we can't help but shiver in anticipation. When the Snow Weather update rolls out, players will be able to access the limited-time Igloo shop that has unique items & accessories available for purchase. Speaking of items, you'll also get to have special items like the Snowmobile stroller, Tundra Exploration Machine, and Tundra Violin.
Keep in mind that the Igloo shop & Snow Weather won't be staying forever and will be available for 36 hours, but will come back on the 28th of every month so you can get exotic items if you missed them by chance. In the Igloo shop, you can get the exclusive event pet called Albatross through the Golden Clam for 199 Robux using which you can catch the different variations of the pet including the Gold, Diamond, or Normal Albatross. Apart from that, you can also get the adorable Ribbon Seal pet for only 700 bucks. You can keep track of the latest events on the weatherboard that's located outside the accessory shop
When the snow update will kick in, the whole map will be covered with snow and freeze over, make sure to get your ice skates so you can enjoy sliding in the snow.
Release Date of snow weather update
Seeing the exciting content that Adopt Me devs announced, it is only natural that you will feel the hype and we share your enthusiasm. The Snow Weather update of Adopt Me will be released on May 12, 2022.
We hope that you enjoyed reading this article, stay tuned for more updates about Adopt Me, news, guides, and other stuff at Digistatement.