Update June 8, 2023: We have both good and bad news to share. Let's start with the bad news first. Well, rumors about an upcoming Lava egg in Adopt Me weren't true, so, there isn't going to be a Lava egg in the game. So, what's the good news, then? Instead of featuring the Lava Egg, Adopt Me will be getting the brand-new Danger egg, as revealed by the developers officially. It is scheduled to be released on June 8 at 8:30 PM GMT+5:30. That being said, the new egg will replace the Asia egg from the game, in about 9 hours (at the time of updating this article). The Danger Egg features a total of 12 new pets, and they are as follows:
Mosquito (Common)
Liger (Common)
Piranha (Common)
Angler Fish (Uncommon)
Borhyaena Gigantica (Uncommon)
Poison Dart Frog (Rare)
Hippo (Rare)
Puffer Fish (Ultra-rare)
Lammergeier (Ultra-rare)
Blue-Ringed Octopus (Ultra-rare)
Spinosaurus (Legendary)
Owl Bear (Legendary)
---
Original Post from May 30, 2023 follows below: 
Players have the ability to explore a lively virtual world in Adopt Me, interact with other players, and participate in numerous activities and challenges. But the most interesting aspect of this game is the pets. Every pet possesses distinctive qualities and skills. With each new update, the Adopt Me team releases new and exciting pets to the game. Players always have something to look forward to with the arrival of fresh pets and features when updates come through. However, that's not it. The game also brings new eggs. This article will explore the upcoming Lava Egg update for 2023. We will take a look at the new pets and the possible release date of this update.
Captivating millions of players, young and old, Adopt Me provides a vibrant and dynamic environment that allows them to adopt and nurture virtual pets. The developers of the game have kept the players' enthusiasm stoked by providing regular updates and events and adding unique pets. An update that will ignite players' imaginations has been eagerly awaited in 2023, and that is none other than the Lava Egg update. But is the update confirmed to be released for the game? If yes, then what new pets will be featured in it? Let's find out.
Adopt Me New Lava Egg update 2023: New Pets, Release Date, & Countdown end time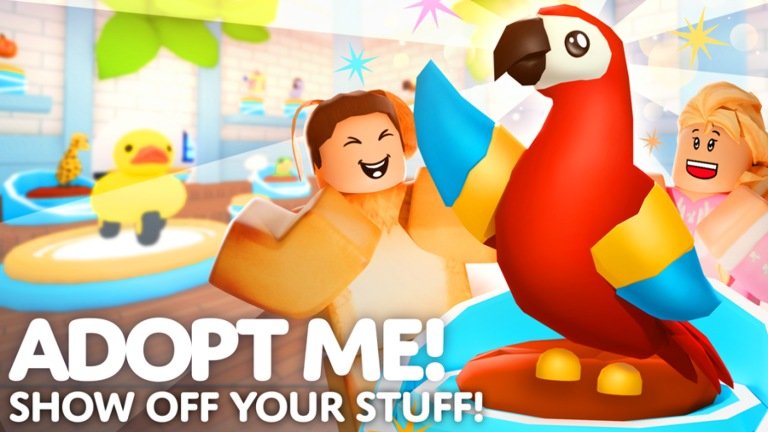 The anticipation for the Lava Egg is building, fueled by hints and clues from Adopt Me's official channels. There are also a lot of other hints floating online, which leads us to speculate that a Lava theme event may be on the way. One such clue is a video featuring red and glowing elements, reminiscent of lava and volcanoes.
Additionally, one of the co-founders of Adopt Me, known as B-think, has a game called "Chaos" that showcases a ruined temple filled with lava crystals, leading players to speculate on a potential connection to the upcoming lava event in Adopt Me. The timing seems right, as the current egg (Asia Egg) in the game has been around for several months, aligning with the typical timeframe for Adopt Me to introduce a new egg.
Release Date
As of now, that is all the information we have. However, no release date or countdown timer for the Lava Egg update has been released. But players can anticipate the Lava Egg update in Adopt Me to be released approximately one week after the countdown timer begins. Since the Pride update in Adopt Me will be released this week, players can expect more information on the upcoming Lava Egg update in the second week of June 2023.
New Pets
Well, we do have some speculation on the pets that may be available with the new update. The official Twitter handle of the game has leaked that 12 new pets will be added with the upcoming update. So what are these new pets? Let's take a look. Keep in mind that the names are just speculations on our part based on the silhouettes of the upcoming pets.
AnglerFish
Kraken
Hippo?
Vulture
Pheonix Cat?
Mosquito
Owl?
Piranha
Lava Toad
Cat, tiger, or a wolf?
Pufferfish
Molten T-rex?
Again, these may not be the names of the pets when the update finally drops. We have gathered this information based on a video shared by @Lifey, and there hasn't been any official confirmation on the same, so take this with a pinch of salt. All in all, it is still very early to speculate on anything, and more information will come out with the passage of time. All we have to do is wait and see when and what the update will bring to the game. Anyway, that's all for now. We hope this was informative. Stay tuned to Digistatement for more reads like this.
Read more,