Friday Night Funkin is one the best rhythm games out there. It literally has everything; amazing charts, wavy music, interesting characters, amazing gameplay, and whatnot. So if you're a big fan of rhythm games, here is a list of 5 rhythm games like Friday Night Funkin: 
Muse Dash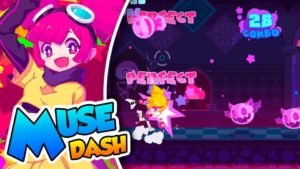 Muse Dash is said to be one of the simpler and sweeter rhythm games out there. It has outstanding visuals and highly catchy beats. It revolves around a story of three beauties who are on run to fix the world tampered by mirror image code. It is a perfect combination of parkour and really cool traditional music. This game is also good for people who are not used to playing action games. You can overcome your challenge by dancing to the amazing music in the game. You can also choose your beauty through the romantic backdrop and hop on the journey to defeat all the adorkable monsters.
The gameplay of Muse Dash rolls on dancing to the music and beating the enemies from above and ahead with simple left-and-right operations. But you gotta be careful about the barriers! This game has dozens of interesting songs to select and is filled with meticulously designed beats. This game is not that difficult and but is a really interesting one.
Chainsaw Dance Demo
Chainsaw dance is a fun fan-made game developed by Benedique based on the iconic arcade scene in the hit comedy-horror manga, Chainsaw Man. It offers rhythm mechanics in the style of Dance Dance Revolution and is created in a 2D pixelated format. Although this game is quite short due to only having one round but is quite interesting to play. The manga on which this game is based is illustrated by Tatsuki Fujimoto. This action-horror manga series became popular, selling more than 6 million copies and winning the 66th Shogakukan Manga Award in the shōnen category in 2021.
Lo-fi Room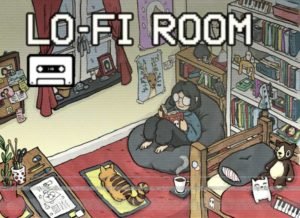 Lo-Fi Room is a rhythm game and hidden object game inspired by various online study music channels. The game has an elegant comforting atmosphere and a hand-drawn art style. The objective of this game is to find each hidden instrument and play its rhythm game. This adds the hidden instrument track to the song, and slowly builds up a good beat. In this game, you live through the day of the main character by building beats as you progress.
Rhythm Doctor
Let us tell you, Rhythm doctor is a hell of a rhythm mastery!  In this game, you have to heal your patients by defibrillating in time to their heartbeats. You have to earn each patient's unique heartbeat and defeat boss viruses trying to sabotage your rhythm. This game is filled with heart-pumping, soul-soothing music. It currently has early access which means you can get involved with this game as it develops. 
Everhood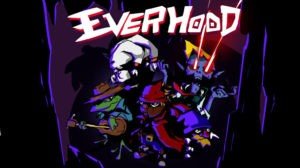 This game revolves around the story of a wooden doll who is awoken in a forest glade and is on a quest to retrieve back his arm that was stolen by a blue gnome thief. As you progress you'll meet mushrooms, gnomes, and other strange creatures. It offers an innovative experience to its players and has amazing musical gameplay elements with a wonderland-esque world.
We hope you liked our list of best rhythm games other than Friday Night Funkin and don't forget to try these games out!