Koroks, the cute little critters from Breath of the Wild, are back in Tears of the Kingdom, and this time they aren't safe from the players. Some are being crucified, some are being roasted, and others are being put on rockets and launched high up in the air. Seems like the Korok puzzles from Breath of the Wild were not so popular with players. Now, since the Koroks are here, that must mean that the Korok forest is also there along with both the Deku Tree and Hestu. However, some players have been unable to unlock the forest in question.
The Korok Forest was one of the few important locations in Breath of the Wild. This is the same forest where we finally find Hestu and see Koroks living together. But more importantly, the Deku Tree resides there in the woods. And it's here that we finally get our hands on the Master Sword in Breath of the Wild. A highly mysterious yet important place, it seems like Tears of the Kingdom too has a significant connection to the forest. So, how do you unlock this forest? Let's find out!!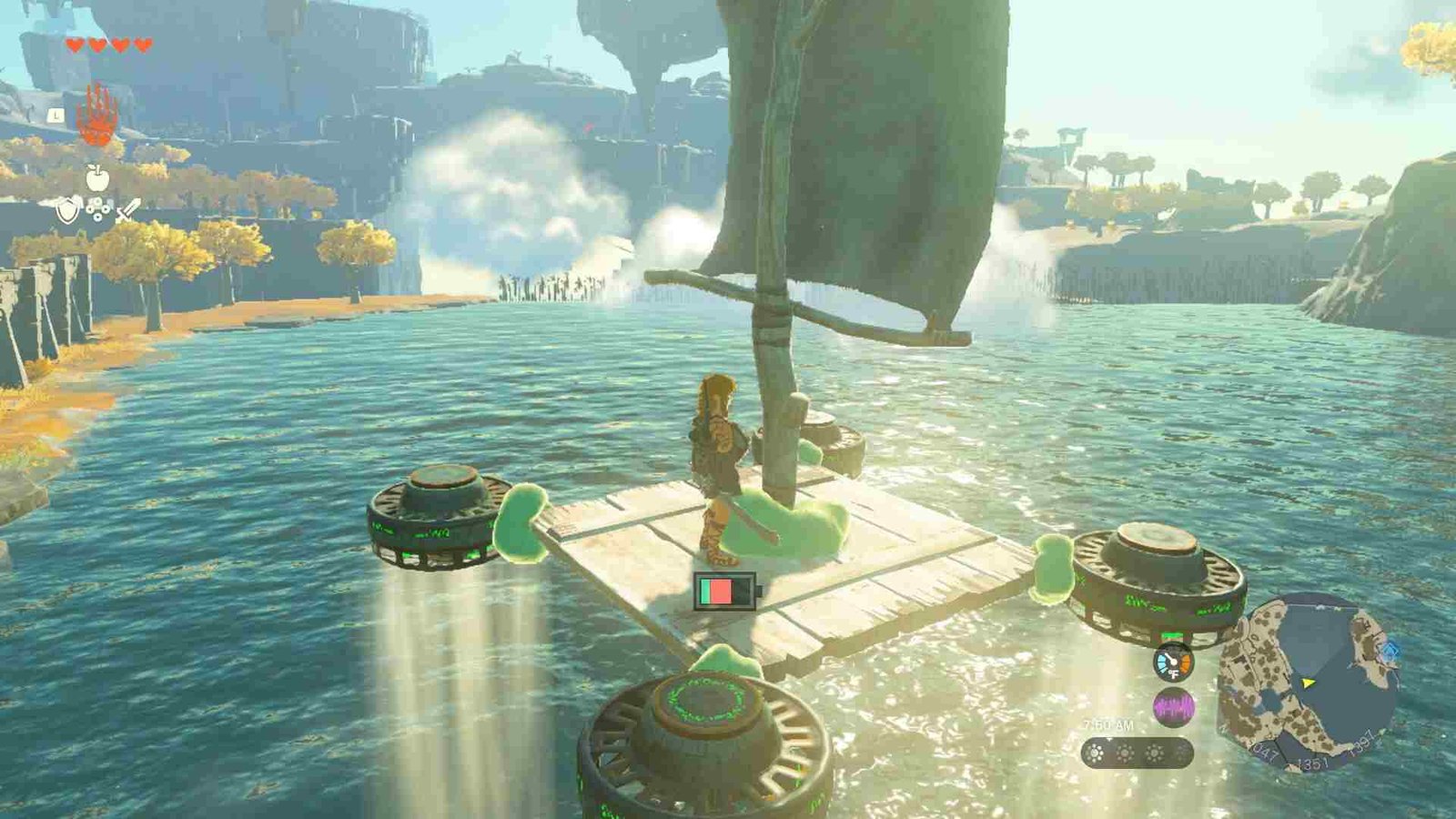 Zelda: Tears of the Kingdom (ToTK): How To Unlock Korok Forest
The Korok Forest is located at the center of the Great Hyrule Forest. To go there, players will need to enter the Minishi Woods Chasm, located at these specific coordinates: (1040, 1662, 0159). Jump into the chasm using your paraglider and land in the Depths. You will now find yourself in Minishi Grove.
Well, all you need to do now is continue gliding forward until you find yourself in a new location called Korok Grove at these particular coordinates – (0784, 1942, 0164). The overall area will be very dark, but you can identify the landing zone by noticing a large number of poes in a specific area. Well, it's time for you to say goodbye to the trees and instead land on a clear path in the gloom-infested ground. You can use a Giant Brightbloom Seed to light the area.
Once you are landed, head westward until you reach a stone structure at these coordinates – (0440, 2090, -0589). Go to the center of the structure and use your Ascend ability. Congratulations!! You are now in the Korok Forest. There, you will see the Musanokir Shrine and the Great Deku Tree. Be sure to clear the Shrine, so that you can fast travel here whenever you like.
Once again, we recommend that you bring enough Brightbloom seeds before embarking on this quest. For more guides and info on The Legend of Zelda: Tears of the Kingdom, make sure to follow DigiStatement.
Also, read: Zelda Tears of the Kingdom (ToTK): How to install Dynamic FPS Mod For Ryujinx & Yuzu Emulator (PC)