There is nothing better than enjoying a plethora of updated content to a game you already enjoy a lot. In fact, constant updates are a great way of making sure your game is loved. In this article, we are going to learn how to install game updates & DLC pack in Yuzu Emulator. Here is everything you need to know about the same: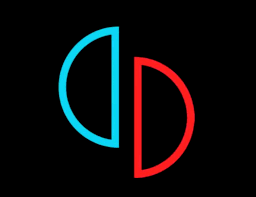 Yuzu Emulator
There are several games that have been all across the globe, which are often restricted to specific regions, specific consoles, etc. However, emulators provide us the opportunity to play these games on your PC, a testament to the versatility of the platform when it comes to gaming. Yuzu Emulator is one such emulator, built to emulate Nintendo Switch.
Nintendo Switch revolutionized the world of handheld gaming consoles, however, they are now about to get a new competitor. Valve's portable Steam console is set to be released soon, and it is expected to make a huge impact in the gaming world, due to the sheer amount of games that are available on the platform.
How to install game updates & DLC pack in Yuzu Emulator?
Due to the recency of Nintendo Switch, the games are still receiving a lot of content updates and DLC packs. You can enjoy these new additions in the Yuzu Emulator as well. Here are some steps you need to follow in order to install game updates & DLC pack in Yuzu Emulator:
In the top left corner of your Yuzu Emulator window, click on the File tab
Here, choose the following option:

select File / Install Files to NAND

Here, select the file you want to install
After installing, these files should automatically show up in your game
Reinstalling or Overwriting a DLC will lead to a replacement of previously installed files.
To activate/deactivate a specific update or DLC, follow these steps:
Go to your games list
Right-click on the game you want
Select Properties
Here, you will found the options to activate or deactivate updates or DLC packs
Read more about Yuzu here: