Your Bizzare Adventure is a Roblox game inspired by the 7th longest-running manga, JoJo's Bizarre Adventure by Hirohiko Araki. Recently, the Yba new update for March 2021 has been released. Here is everything you need to know.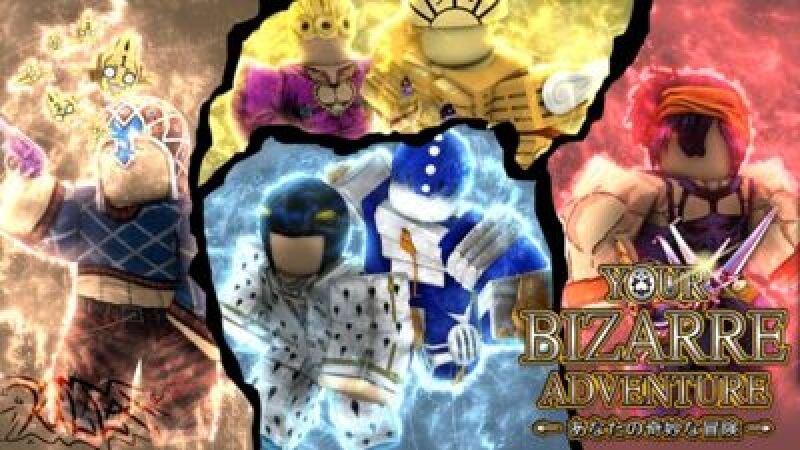 Your Bizzare Adventure
Your Bizzare Adventure on the Roblox website is based on Jojo's Bizzare Adventure and was created by Robloxuser Uzukee, with Paragon running the community. Along with Stand Upright, A Universal Time, and others, YBA is one of the few actual good Roblox Jojo games. Interestingly, it is one of the few games on the Roblox front page devoted to anime fans. Due to Uzu's fear of losing the game, this game is also off-branded.
JoJo's Bizarre Adventure
Hirohiko Araki is the author and illustrator of JoJo's Bizarre Adventure, a Japanese manga series. From 1987 to 2004, it was serialized in Shueisha's Weekly Shnen Jump magazine before being transferred to the monthly seinen magazine Ultra Jump in 2005.
The series is divided into eight story arcs, each following a different protagonist who goes by the moniker "JoJo." The eighth chapter, JoJolion, began serialization in May 2011 and is still ongoing. By volume count, JoJo's Bizarre Adventure is Shueisha's largest ongoing manga collection, with 129 tankbon volumes collected as of December 2020.
Yba new update for March 19, 2021
In the March, 2o21 update (Version 0.69), there has been a lot of changes made to the game.
Changes:
The Six Pistol was completely reworked along with a reset on the Free Global Skill point.

The Vampire race now regens limbs twice as easily.




Cocojumbo's walls and floors have been thickened to reduce the risk of dropping out.

Damage from the skull crusher has been buffed.




Battle Precision now has a 15% increase in damage.




The maximum time stop damage has been decreased from 70% to 50%.




CD for nullification zero has been increased.




Steel ball throw cooldowns have been increased.

The voice lines have been added for move only.
Fixes:
New Face for Heaven Ascension DEO has been added

The ability to enter a casual metal ball run with a stand that counts as a requiem has been fixed.




Fixed a bug in which ora beatdown rendered victims invulnerable.




You will be stuck in coco jumbo until you die due to a fixed time delete.




Fixed a bug that caused your stand to lag behind you.

When using the hand acceleration, you can now fling yourself by dashing.




As a survivor, the opportunity to pose heal in time stop has been fixed.




There was a data leak that was repaired. As a consequence, servers do not lag as much as they do in the past.
Yba new update for March 26, 2021
Changes from the March 26, 2021 update (Version 0.70):
The TA4 received a breakdown and had its model reworked.

SCR has been granted a new move.

Voice lines were given to TWOH and MIH.

A loading assets screen has been added.